ESD Thoughts: What Makes An Industry Leader?
Describing your own company as the industry leader? Nope. Regularly posting product news releases? News releases are usually free, so why not. Showing products at trade shows? We all do that. Getting on industry committees? Good for my LinkedIn profile. The truth is, these are all marketing or what you might call lobbying efforts. So, then, what is an industry leader?
The hallmark of an industry leader is the ability of a company to listen, question, adapt and stay relevant. The company that innovates and evolves around the needs of its customers, through service, becomes the leader. Improving the designs of products, monitoring industry trends, and striving toward excellence are all qualities that make a company an industry leader. Industry leaders consistently serve their customer's needs – not the other way around.
At StaticWorx, we don't have a single product that hasn't gone through multiple iterations of redesign. We introduced the first decorative conductive rubber flooring. Then we improved it by making it glue-free. We took out the buried layer in generation 2 ESD coatings and launched generation 3 conductive coatings that provide conductivity at the contact surface. We took the ugly out of ESD carpet tile and came up with a glue-free way to install it.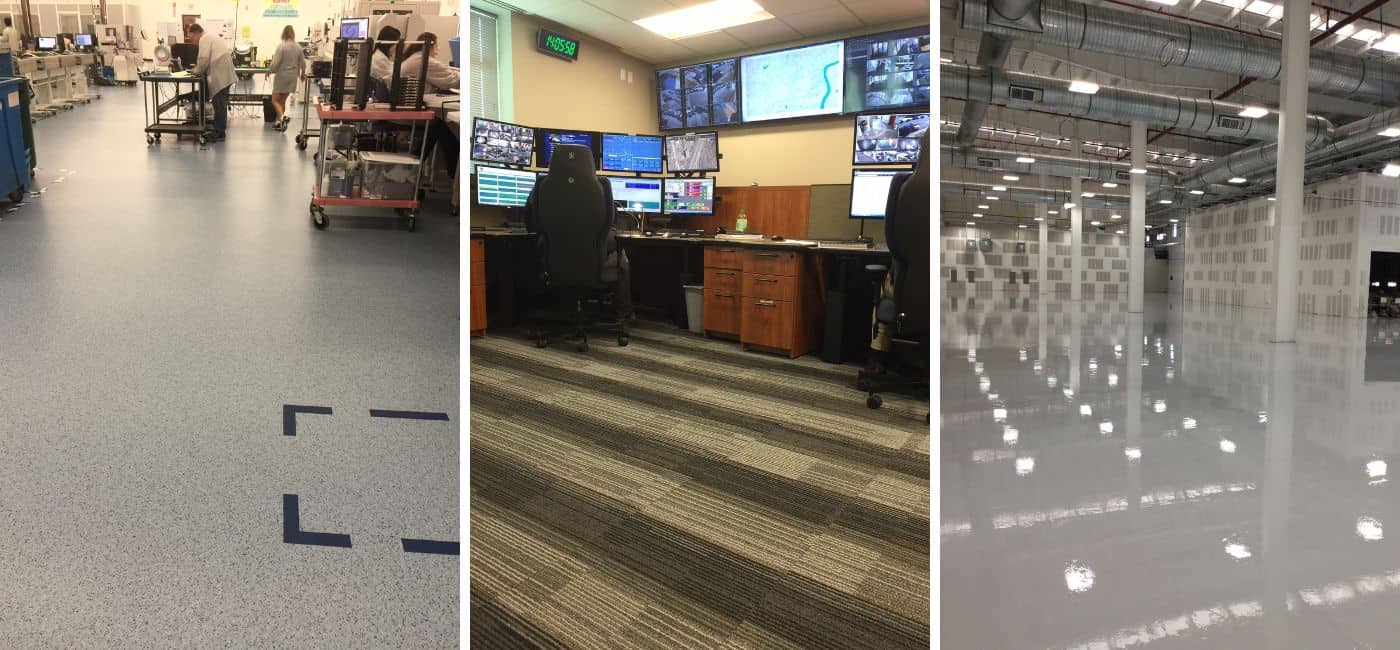 Since the 1990s, various forms of interlocking flooring have been available on the ESD market. All, including our own first foray into that market, have downsides. Products curl and don't lay flat, and surfaces are hard to keep clean without a floor finish. Some distort or delaminate from excessive wear. Most are made with two-part wasteful manufacturing processes that require bonding multiple materials together.
Based on the Theory of constraints (TOC) and LEAN mfg, this is not ideal. That's why we went back to the drawing board and developed GroundLock Extreme.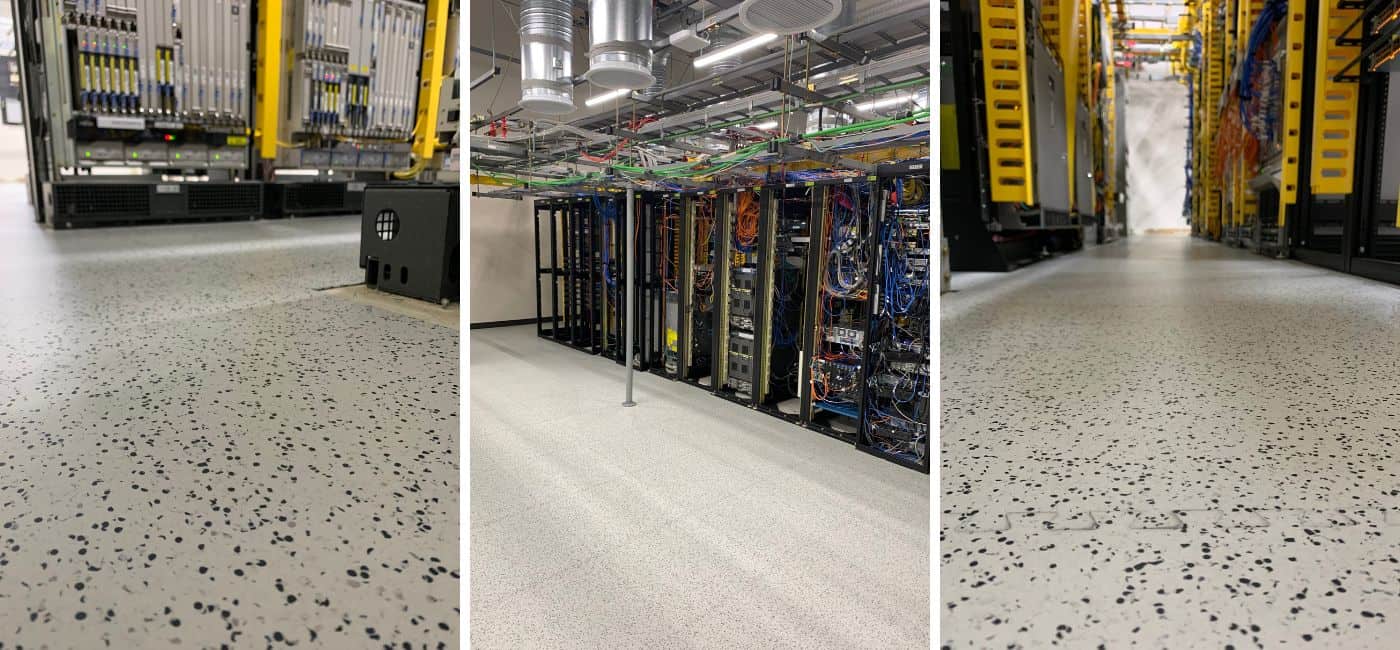 Made using a lean, hands-free, precision manufacturing process, GroundLock is now the undisputed champion of glue-free flooring. Every tile is identical. Every tile contains recycled content. Every tile measures the same. You might say we took a page from the Kaizen playbook for success and made perfection our goal.
But improvement never ends. Technology changes and the needs of customers evolve. Today, we need to protect more sensitive electronic equipment and the road ahead looks to be paved with even more sensitive devices. That's why we created a new version of GroundLock Extreme to handle the most difficult class-0 ESD applications in electronics and DoD explosives handling applications. The result is our new high-density version of GroundLock (HD). Made with 11% conductive chip concentration, GroundLock HD can ground the smallest casters or other contact points while preventing generation of even the lowest levels of static body voltage. And, it's still easy to clean and is still suitable for both loading docks and ISO 3 cleanroom applications.
What makes a leader? Not accepting the status quo. Finding fault with your own products and changing designs – even before your customers ask for a change. Listening closely and sharing meaningful information. Adding relevant technical information to the public domain. These are the leadership qualities StaticWorx strives to embody every day, with every product, throughout each project, and in every connection we make with each and every one of you.
All StaticWorx posts are written by our technical team and based on industry standards and specifications, test data, independent lab reports and other verifiable data. We provide ESD training and offer CEU credits to architects. If you're interested in an ESD training session or architects' ESD workshop, give us a call: 617-923-2000.
The form below will help us better understand your needs and get you as quickly as possible to the right person. We look forward to helping you solve your static problem!
You can expect a response within 24 hours. For faster service, please give us a call: 617-923-2000
StaticWorx Flooring Products
StaticWorx high-performance static-control floors protect electronic components, explosives, and high-speed computers from damage caused by static electricity. ESD flooring is part of a system. Choices should always be based on objective, researched evidence. When you partner with us, we look at all possible items that may need to integrate with the floor, and, focusing on your goals and objectives, help you find the right floor for your application.