Low kV is a synonym for antistatic carpet.
Low kV carpet reduces the shock hazards associated with walking on standard carpet. The typical human threshold for feeling a static zap is 3.5 kV or three thousand five hundred (3500) volts. Most low kV carpet will inhibit static sufficiently so the people do not feel painful shocks. Low kV carpet cannot be grounded and will not reduce static electricity when the humidity is low or after extended carpet wear.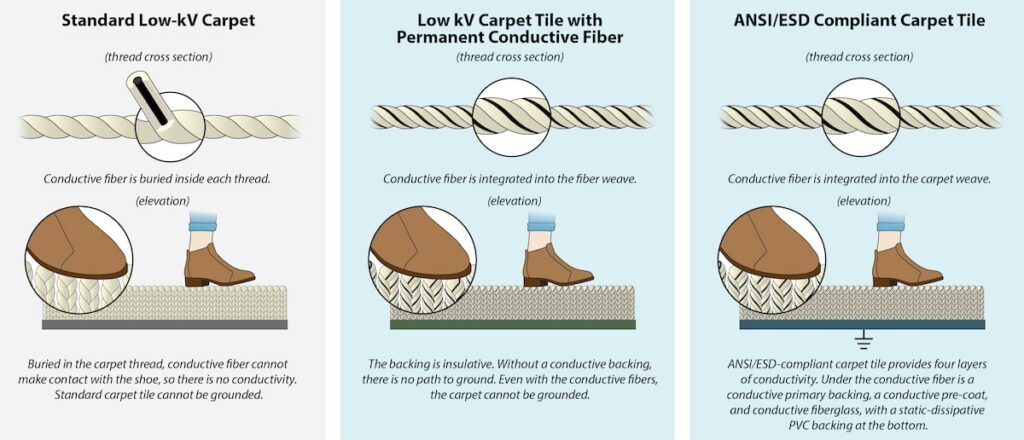 StaticWorx Flooring Products
StaticWorx high-performance static-control floors protect electronic components, explosives, and high-speed computers from damage caused by static electricity. ESD flooring is part of a system. Choices should always be based on objective, researched evidence. When you partner with us, we look at all possible items that may need to integrate with the floor, and, focusing on your goals and objectives, help you find the right floor for your application.