Glossary: Resistance Range
User-specified upper and lower resistance values for personnel grounding devices, such as wrist strap, heel straps or wrist strap or heel strap systems, and ESD flooring materials.
Standard industry practice is to specify a resistance range as opposed to a single reading, which would be difficult to achieve.
Staticworx recommends a resistance range we call "the Sweet Spot," of between 1 x 10E5 and 1 x 10E8 for ESD flooring.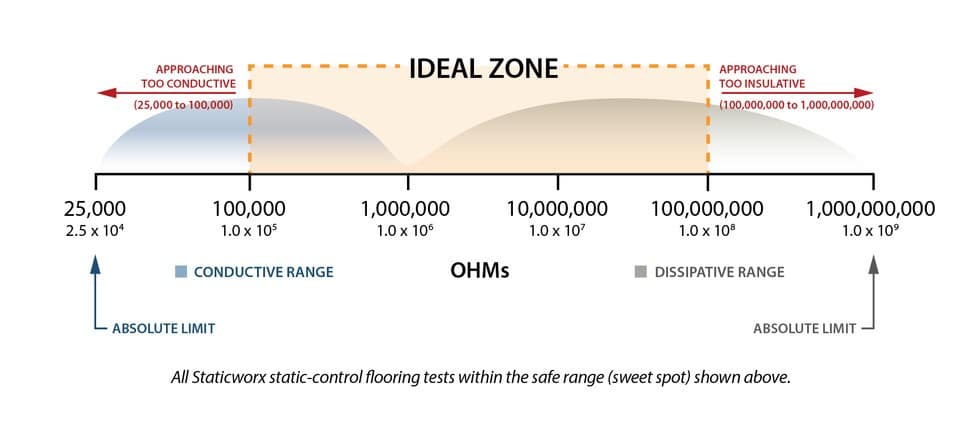 StaticWorx Flooring Products
StaticWorx high-performance static-control floors protect electronic components, explosives, and high-speed computers from damage caused by static electricity. ESD flooring is part of a system. Choices should always be based on objective, researched evidence. When you partner with us, we look at all possible items that may need to integrate with the floor, and, focusing on your goals and objectives, help you find the right floor for your application.