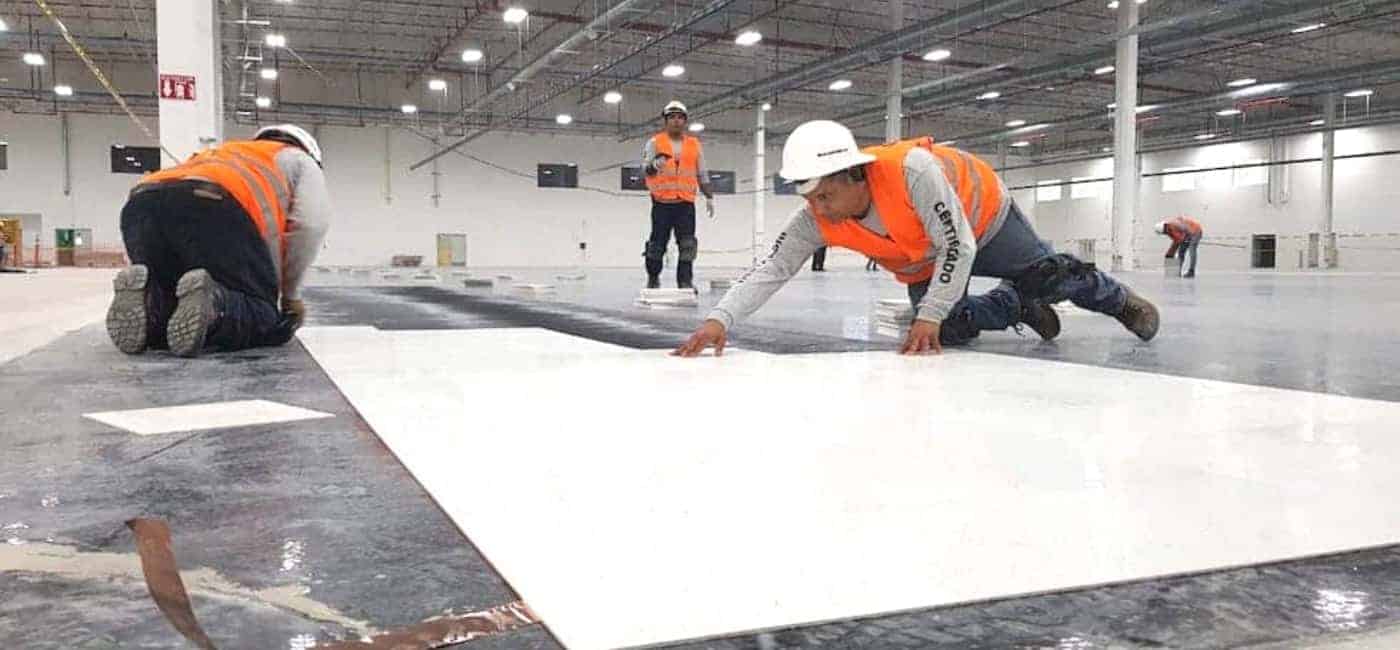 StatBond Pressure-sensitive Permanent Adhesive
Looking to reduce installation labor, install tile faster, get on the floor sooner and eliminate downtime and shutdowns? StaticWorx has your solution.
Most suppliers provide carbon black and dark graphite adhesives. These adhesives are troweled on the floor and the tiles must be placed while the adhesive is still wet. This yields a slow and messy installation. Dark wet adhesive often seeps through the seams when the floor is rolled. The only way to contain the mess from seepage is to wipe off tiles with solvents and mineral spirits and rollers while the adhesive is still wet. If the adhesive is allowed to dry, the floor tiles are stained.
StaticWorx developed StatBond pressure-sensitive permanent adhesive to replace wet set adhesives. StatBond eliminates messy installations. Unlike wet-set epoxies and conductive one-part acrylic emulsions, StatBond is allowed to dry completely before tiles are installed. This eliminates seepage during rolling. The adhesive bonds upon contact, allowing the floor to receive immediate traffic.
StatBond enables your installation team to install our precision-milled tiles up to 30% faster than other products. And because our tiles are produced with the best squareness tolerances in the industry, you won't see any adhesive in the seams. And the best part: You can install StatBond in occupied spaces.
StatBond can be applied over almost any surface, cleanly and easily- resulting in an economical installation.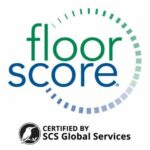 StatBond is odorless and certified for emissions by FloorScore. With StatBond adhesive, the floor is ready for traffic within 40 minutes of installation – allowing the installer to lay tile without interrupting the client's operation. This means no shutdowns and immediate access to the space after the tiles are placed.
Tighter Installation, with No Gaps Between Seams
Working on a dry pressure-sensitive adhesive enables the installer to employ the pyramid installation method for large areas. This method reduces the possibility of variance and cutbacks found in jobs where the tile was installed in rows. It also helps prevent gaps because the geometry of fitting tiles into a pyramid (instead of linear rows) forces the tiles to fit together tighter. A gap-free installation yields a cleaner facility because there are no seams to trap dirt and other contaminates.
The form below will help us better understand your needs and get you as quickly as possible to the right person. We look forward to helping you solve your static problem!
You can expect a response within 24 hours. For faster service, please give us a call: 617-923-2000
StaticWorx Flooring Products
StaticWorx high-performance static-control floors protect electronic components, explosives, and high-speed computers from damage caused by static electricity. ESD flooring is part of a system. Choices should always be based on objective, researched evidence. When you partner with us, we look at all possible items that may need to integrate with the floor, and, focusing on your goals and objectives, help you find the right floor for your application.