ESD Flooring Installation: Bond Test and Manufacturer Oversight Are Critical to ESD Flooring Success
[10 min read, 2 min videos]
Concrete contamination and inadequate floor prep prior to installing the epoxy vapor barrier resulted in an improper bond. ESD vinyl tiles peeled easily from the floor, with the vapor barrier attached to the tile backing.
Before installing an ESD floor, it's crucial to be sure the subfloor has been properly prepped.
THE GIST: Ensuring a Successful ESD Flooring Installation
An improperly installed vapor barrier will not adhere to the subfloor.
When the bond between vapor barrier and subfloor fails, the tiles will lift.
Ensuring a strong bond requires due diligence:

Take a core sample
Perform a bond test
Investigate type of building construction

With a good bond, the tiles will not lift – even with a chisel.
Get the tile manufacturer involved.
Key point: The flooring supplier should be consulted prior to the start of installations to advise on due diligence – including site analysis, possible core sampling and bond testing – and to be sure the tiles are installed properly.
Case Study: Part One - Improperly Prepped Floor
StaticWorx was called to investigate failing ESD vinyl tiles in an electronics manufacturing facility in Southern California. The installer had neglected to perform adequate floor prep before installing an epoxy vapor barrier. As a result, the vapor barrier did not adhere to the concrete subfloor and the tiles lifted.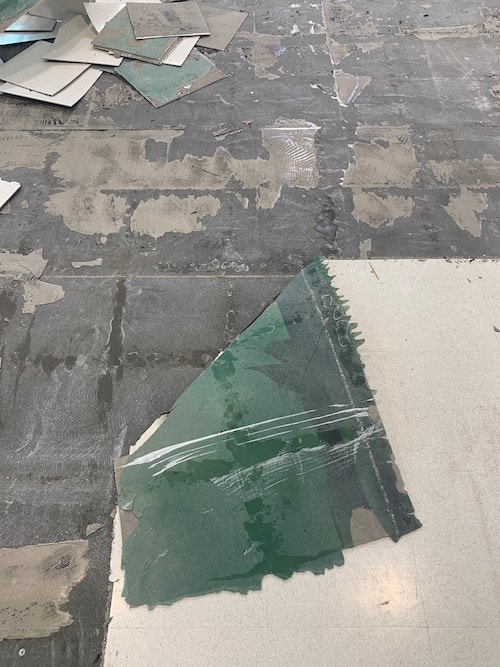 Improper floor prep resulted in a vapor barrier that did not adhere to the concrete subfloor.
Note: the green material is the vapor barrier.
Test the concrete before installing a vapor barrier.
The facility in question had been built using tilt-up construction. The chemical bond used in this type of construction can contaminate the concrete subfloor. Without core samples, there was no way to know how deeply the chemical had penetrated the concrete or how to properly profile (etch or score) the concrete subfloor before installing the vapor barrier.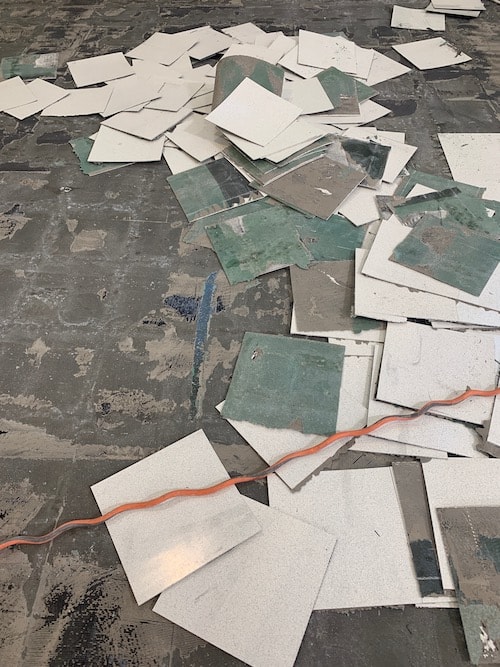 Result of improperly prepped subfloor.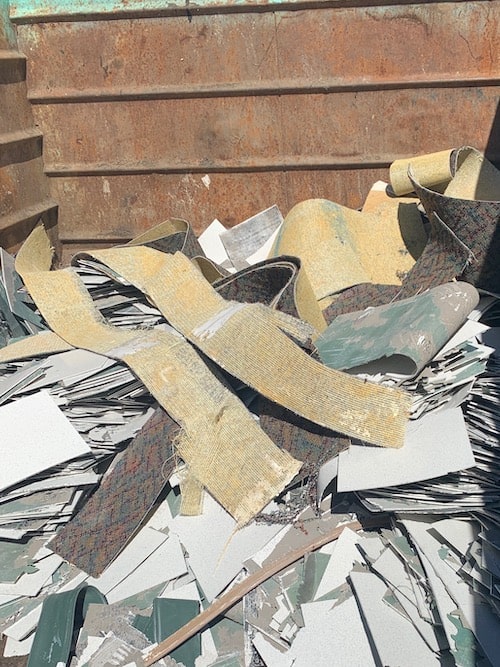 Part Two - A Properly Prepped Floor
Why a Chisel?
In the first video, a machine lifts the tile. Could a machine have removed the tiles in the second video just as easily? The answer is no. Why? Because the tile is so well adhered that the machine would have rolled right across it. A chisel – and a lot of brute force – was the only way to remove the ESD tile.
Removing an inadequately prepped floor can add significantly to the cost of an ESD flooring installation.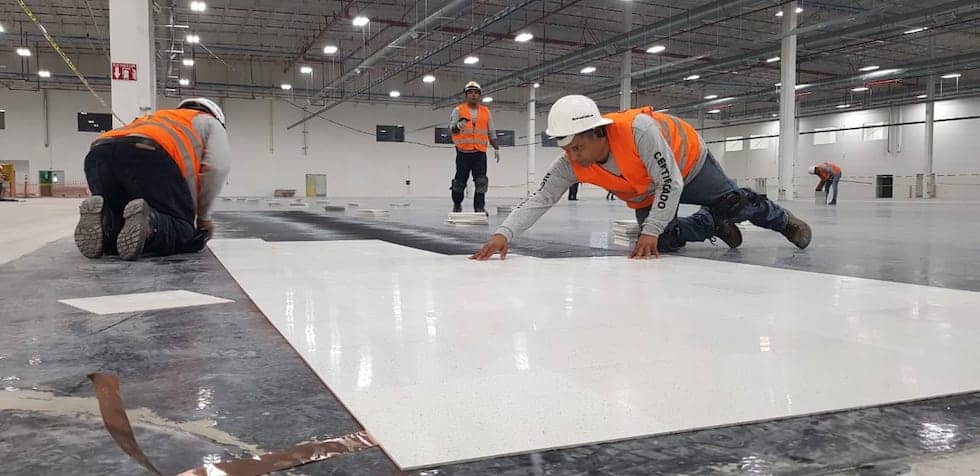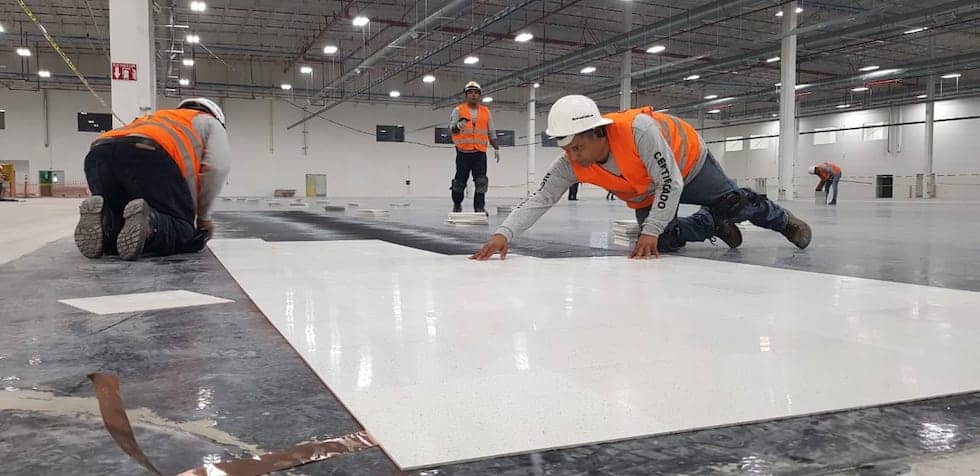 Due Diligence Helps to Ensure a Successful ESD Flooring Installation
Before installing an ESD floor it's crucial to be sure the subfloor has been properly prepped. These steps will help to ensure your installation is a success:
investigate the type of construction

chemicals used in construction can contaminate the concrete

take a core sample to determine the depth of contamination
bond test to gauge proper surface profile.
All StaticWorx posts are written by our technical team and based on industry standards and specifications, test data, independent lab reports and other verifiable data. We provide ESD training and offer CEU credits to architects. If you're interested in an ESD training session or our architects' ESD workshop, give us a call: 617-923-2000.
The form below will help us better understand your needs and get you as quickly as possible to the right person. We look forward to helping you solve your static problem!
You can expect a response within 24 hours. For faster service, please give us a call: 617-923-2000
StaticWorx Flooring Products
StaticWorx high-performance static-control floors protect electronic components, explosives, and high-speed computers from damage caused by static electricity. ESD flooring is part of a system. Choices should always be based on objective, researched evidence. When you partner with us, we look at all possible items that may need to integrate with the floor, and, focusing on your goals and objectives, help you find the right floor for your application.