About StaticWorx: We Keep You Grounded
By the 1990s, the commercial flooring industry had consolidated, with hundreds of small, niche manufacturers swallowed by large corporations. To cut costs, management replaced the technical specialists they'd inherited with Account Executives, product generalists with a limited technical background.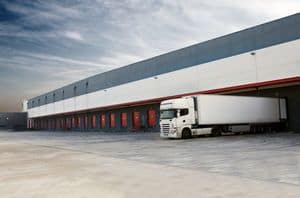 Contractors—historically, the default suppliers of ESD flooring—bought their flooring materials from AEs or regional distributors, and rarely crossed paths with an expert in static control. This lack of technical knowledge created an information vacuum, resulting in widespread confusion in the industry.
A technical specialist with years of experience in solving static-control problems, Dave saw ESD flooring as a straightforward solution to an electrical problem. Yet, a majority of the flooring failures he came across in the field could have been easily avoided had the right material been specified for the application.
Recognizing an opportunity, he envisioned an ESD flooring company built on transparency, with direct communication between the customer and true brand supplier. By educating clients, sharing objective information and research, the company would help buyers and specifiers select an ESD floor that met all parameters for their specific application and environment.
In October of 2007, StaticWorx moved from Dave's living room to a 300 square-foot office above a Starbucks café in Newton, Massachusetts. Two months later, the economy crashed, with the Great Recession sending the U.S. into its sharpest economic decline in the post-WW II era. Thanks to our expanding network of architects and designers, engineers, facility managers, property owners, contractors and flooring installers, StaticWorx managed to weather the storm.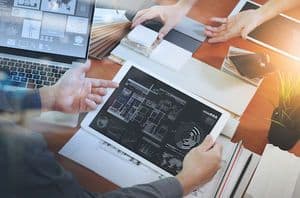 Today, we supply approximately 2 million square feet of static-control flooring each year to businesses across the globe. Our diverse client base includes electronics and contract-manufacturing services (EMS); networked government offices; FAA flight-control towers; military operations; universities; university labs; hospitals; mission-critical call and data centers; server rooms; and 9-1-1 emergency dispatch operations. We've even supplied ESD carpet to the singer-songwriter Ani DiFranco, to prevent electrical interference during her live performance.

StaticWorx takes a team-oriented approach to solving static problems. Each project begins with a discussion of the client's goals and objectives and thorough analysis of the application and environment. Sharing technical details, industry standards and test methods, and objective information, backed by repeatable data and independent lab reports, we help clients write specifications that meet all the electrical and environmental parameters for their application.
Along with customized ESD flooring solutions, we provide ongoing technical support, from conception through maintenance, for every application.
We also offer AIA-accredited workshops to educate architects and designers on static control.
At StaticWorx, we take pride in designing innovative solutions to ESD flooring problems. To meet a growing demand to lay tiles without adhesive, for instance, we created StaticWorx Groundbridge™ – a conductive underlayment that allows for glue-free ESD tile installations.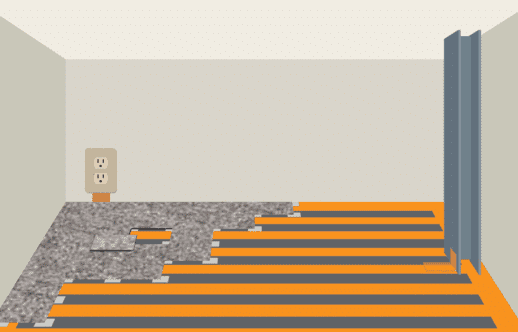 The form below will help us better understand your needs and get you as quickly as possible to the right person. We look forward to helping you solve your static problem!
You can expect a response within 24 hours. For faster service, please give us a call: 617-923-2000
StaticWorx Flooring Products
StaticWorx high-performance static-control floors protect electronic components, explosives, and high-speed computers from damage caused by static electricity. ESD flooring is part of a system. Choices should always be based on objective, researched evidence. When you partner with us, we look at all possible items that may need to integrate with the floor, and, focusing on your goals and objectives, help you find the right floor for your application.