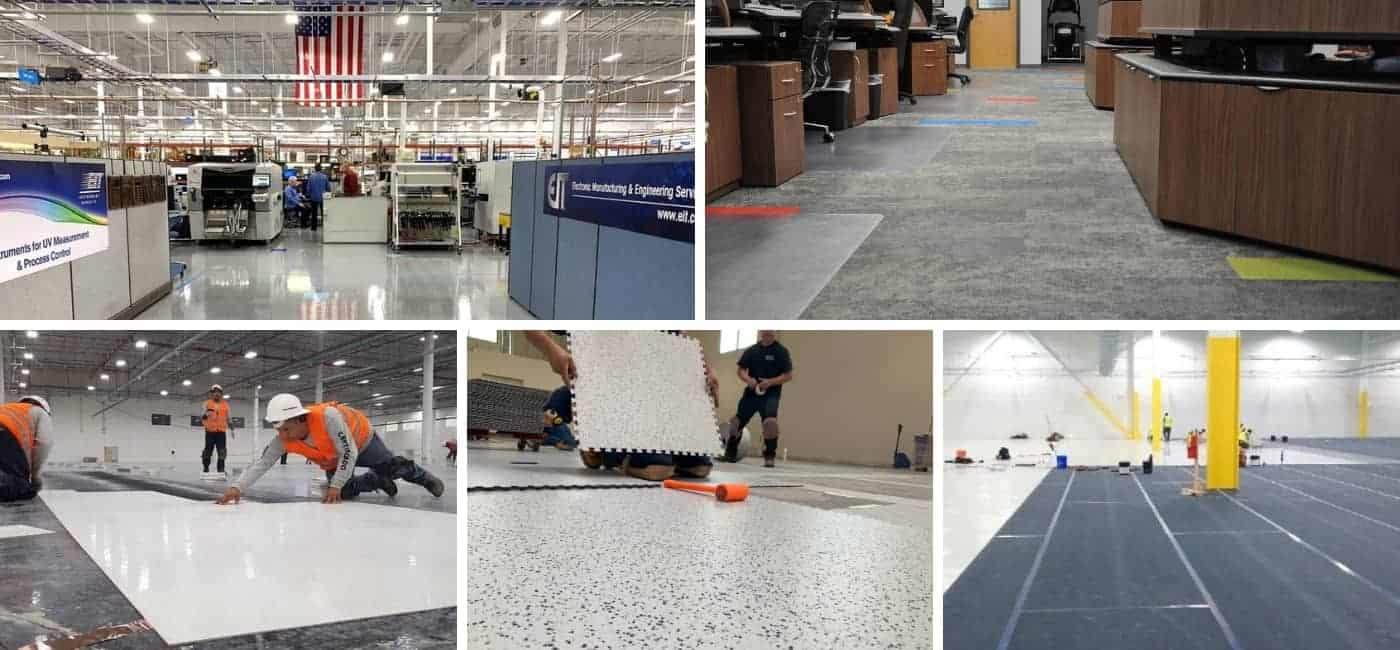 StaticWorx - GroundSafe™ ESD flooring
Electrostatic discharge (ESD) is a multi-billion-dollar-per-year problem affecting nearly every industry – from electronics manufacturing and handling (SMT) to critical call centers, PSAPs, data centers, server rooms, flight towers, banks, explosives handling, government offices, military, etc. The risks posed by random ESD events range from lost or misdirected calls, electronic interference, GPS malfunction, data disruptions, equipment failure, downtime, fires, explosions, all the way to plant shutdowns.
StaticWorx addresses the need for customized service and systemic ESD solutions.
As North America's leading producer of comprehensive ESD flooring products and services, we protect worksites with static-free flooring, cleanroom ionization, and seating solutions. We offer the industry the best value proposition, thanks to factory-direct sales, bicoastal warehouses, and logistics partners that help to save time and money and streamline communications.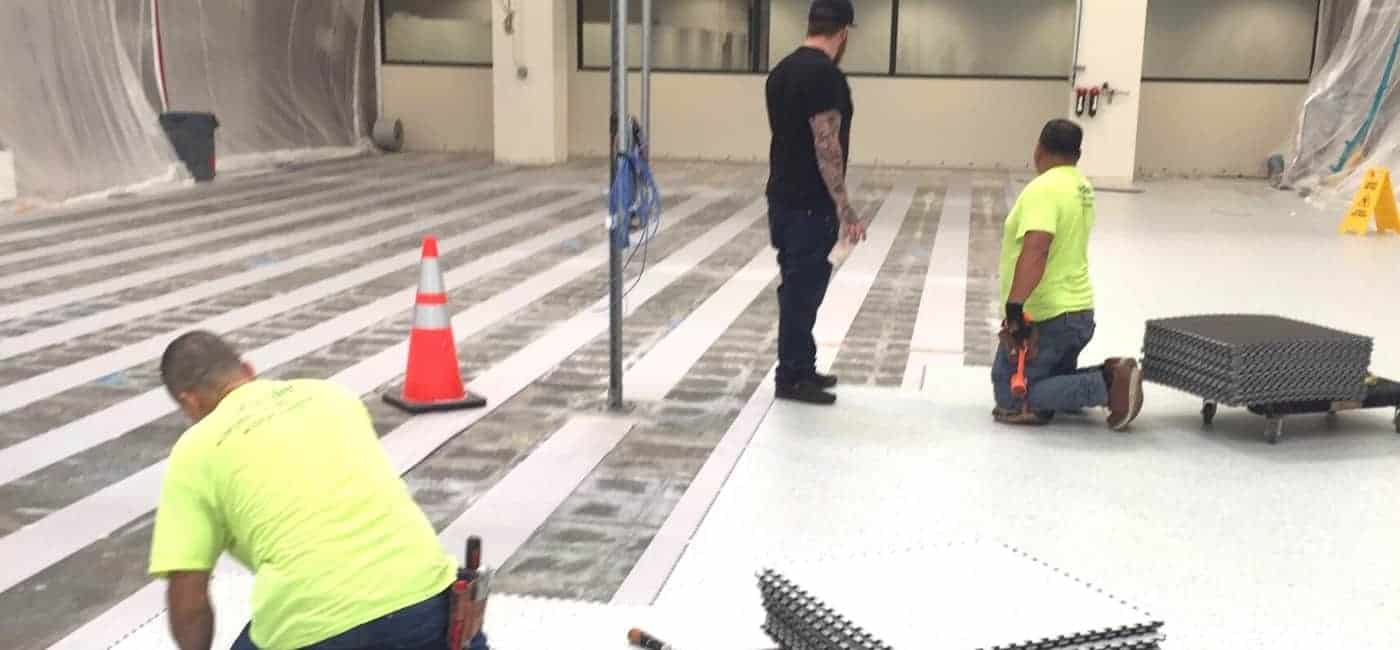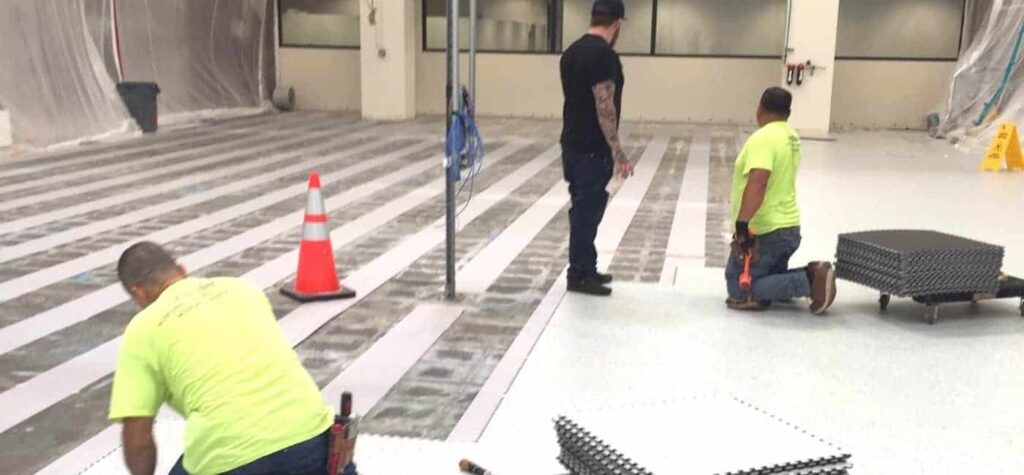 StaticWorx provides lifetime static-control warrantees for all of our products, which are branded with the trusted StaticWorx name and guaranteed to meet international standards. As stewards of the planet we are deeply committed to passing on a greener earth to future generations. Sustainable products – like our award-winning EC rubber and SD carpet – and green manufacturing processes reflect those concerns. We offer glue-free ESD flooring options that can be installed 24/7 with little or no downtime and low VOC adhesives formulated for fast-track installations, as well as seating and ionization for cleanrooms and labs.
We recognize that standards and specifications are minimal requirements. Through continual market study and R&D and in concert with clients and architects, we strive to continually surpass expectations and ensure first-to-market new technologies.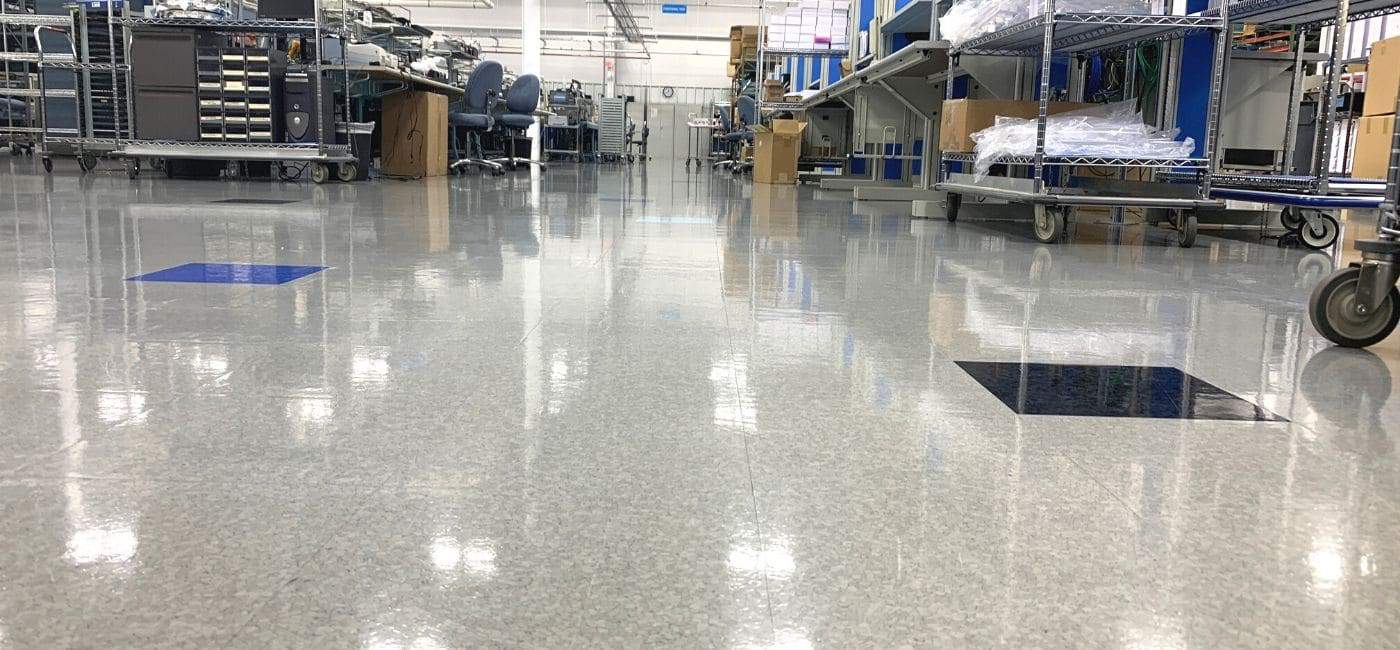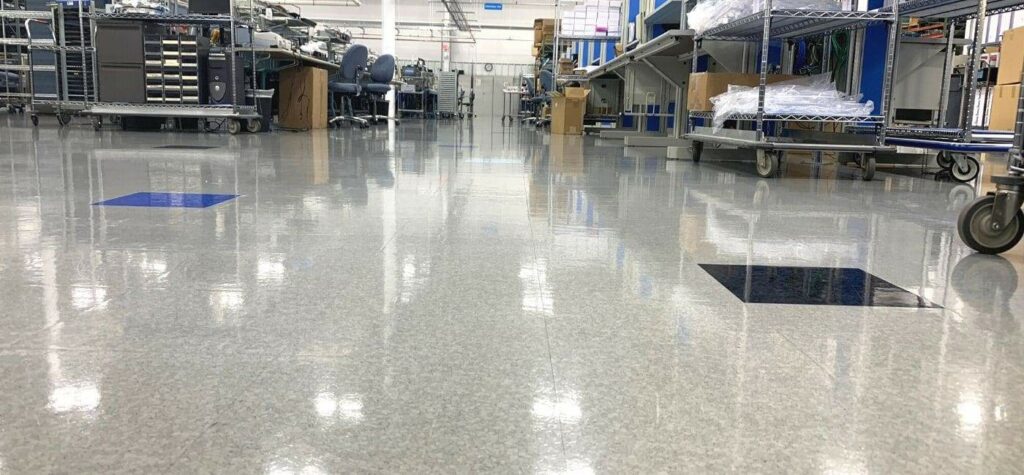 We offer customized solutions for any installation, and provide technical support through purchase, installation, acceptance/verification testing and maintenance. 
Our process begins with a thorough analysis of your situation and continues with spec-writing, certification, installation support, and post-installation technical support. Service doesn't end with a visually pleasing floor installation. For over 10 years we have offered all clients the opportunity to use our GroundSafe™ certification equipment at no cost so they can verify the electrical properties of their final flooring installation – and certify that their floor meets relevant ESD standards.
Industry Accolades and Reputation
With more than 40 years' experience and testimonials from hundreds of clients, StaticWorx is known as the industry's foremost authority on ESD flooring and the most knowledgeable flooring manufacturer. Our award-winning EC (electrically conductive) rubber earned the prestigious ESD Journal Seal of Approval. With hundreds of training sessions – including our AIA-certified course on ESD Basics – and dozens of articles in trade journals and magazines including Conformity, NENA 9-1-1, In Compliance and many others, we are also the industry's most widely published and quoted source.
See our online learning center, follow our blog, listen to our podcasts, watch our videos or sign up for our e-news bulletin.
StaticWorx. We keep you grounded.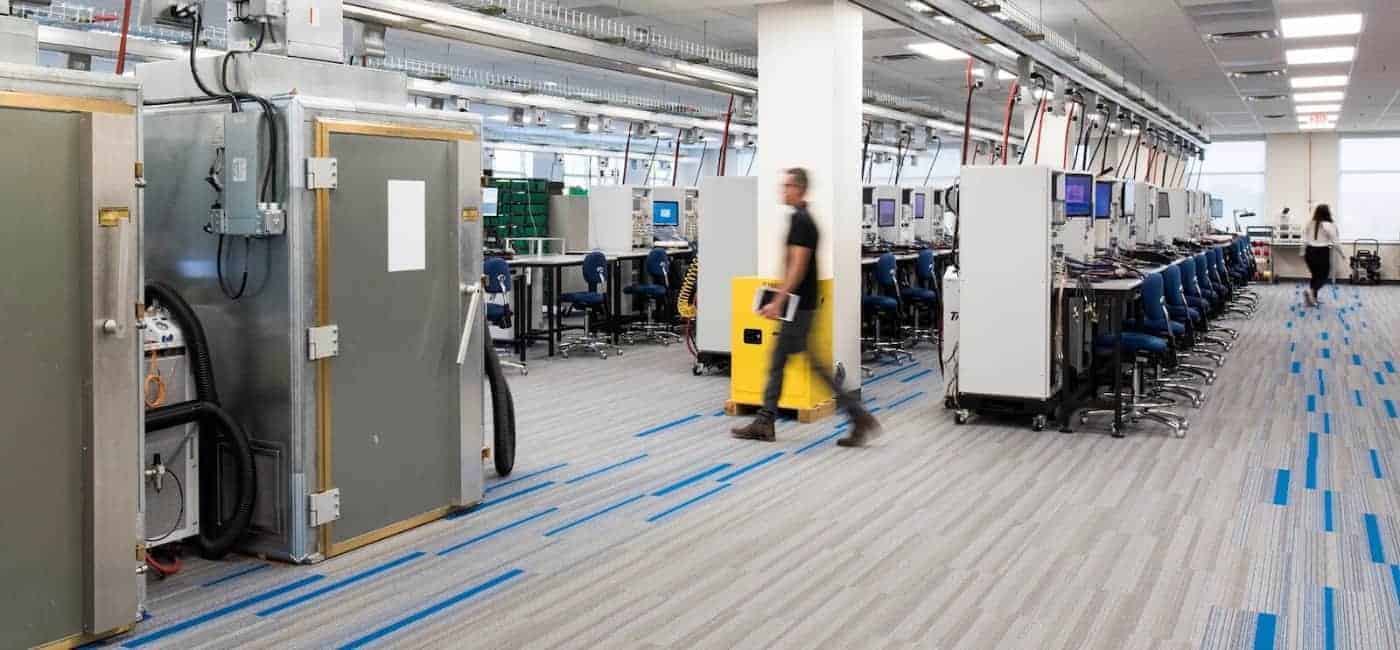 "On a project, consisting of 30,000 sq./ft of microelectronics lab, our team worked with StaticWorx to create the perfect ESD flooring solution for our client... StaticWorx is a proven leader in static control flooring solutions."
Paul Meyer, AIA, NCARB, Partner,
Workplace Architecture+Design
Hidden Costs of Flooring Installations: Vapor in the Concrete
Moisture or vapor in the concrete subfloor can cause your floor to fail, resulting in serious costs down the line – in some cases, vacating the premises and installing a new floor.
People often assume, falsely, that in arid climates, moisture is non-existent. In this episode, Dave and Rick discuss what happens when people fail to do their due diligence (perform moisture tests or ignore readings), and offers advice on how to avoid costly problems.
The form below will help us better understand your needs and get you as quickly as possible to the right person. We look forward to helping you solve your static problem!
You can expect a response within 24 hours. For faster service, please give us a call: 617-923-2000
StaticWorx Flooring Products
StaticWorx high-performance static-control floors protect electronic components, explosives, and high-speed computers from damage caused by static electricity. ESD flooring is part of a system. Choices should always be based on objective, researched evidence. When you partner with us, we look at all possible items that may need to integrate with the floor, and, focusing on your goals and objectives, help you find the right floor for your application.