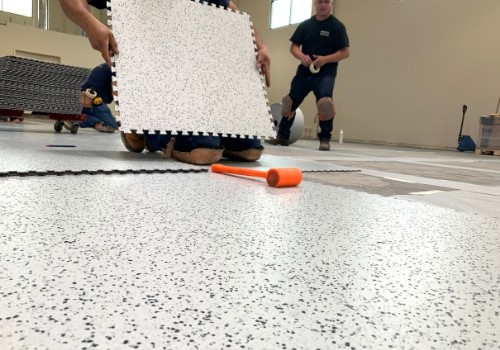 Designed for quick, hassle-free installation, this floor is easily disassembled and moved to a different space or location. GroundLock EXTREME interlocking tiles can be installed by anyone—with or without experience. If the space is redeployed, it's no big deal.
As the floor is completely reusable, GroundLock Extreme saves time and money.
Installable over any sub-floor, with no disruption and no permanent commitment, GroundLock Extreme is an ideal solution for leased spaces, concrete slabs with vapor issues, occupied spaces, operational cleanrooms, and spaces requiring fast installation.