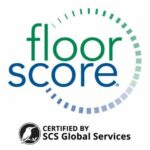 AmeriWorx Solid Vinyl Tile (SVT) is 100% American made and Floor Score certified.
Precision-milled, each tile is perfectly square and dimensionally stable, for quick installation with no unsightly gaps between the seams. Tough, durable AmeriWorx tiles are rated at 2500 PSI and capable of handling heavy loads – including fork lifts, pallet jacks and heavy machinery.

When installed using our Statbond pressure-sensitive adhesive, AmeriWorx tile handles traffic immediately, with no downtime necessary for adhesive to cure. Inexpensive and easy to maintain, AmeriWorx tile has one of lowest total costs of ownership of any resilient ESD flooring option.
AmeriWorx ESD vinyl tile meets all parameters of ANSI/ESD S20.20 for static-control – and both ESD and material performance are guaranteed for the life of your floor.
Why is AmeriWorx Vinyl a good choice for ESD flooring? Find out here.