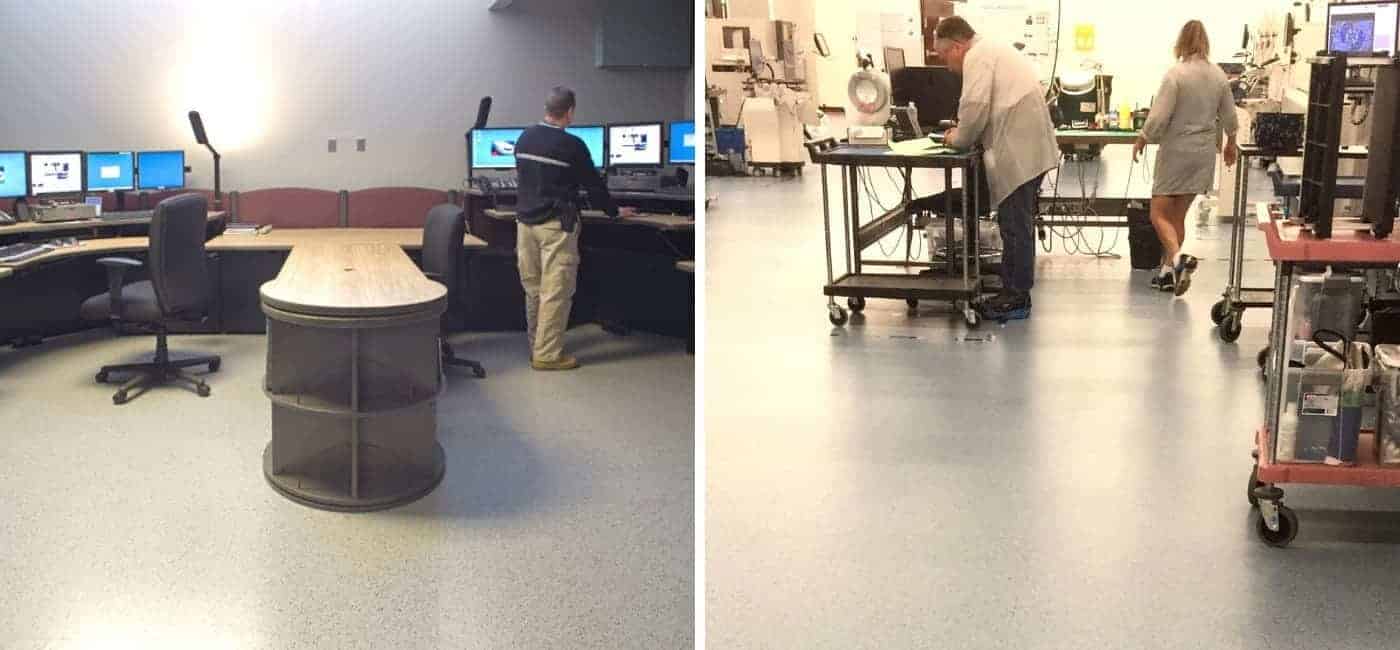 Electrically Conductive (EC) Rubber for Access Floor Panels
Eclipse Electrically Conductive (EC) Rubber
Eclipse electrically conductive (EC) Rubber is our flagship, award-winning line of rubber flooring. The preferred choice of end users, architects, and contractors for applications that cannot tolerate ESD events, rubber is the only static-control flooring material with inherent anti-static properties. This means your rubber floor will inhibit static charge generation without the use of special ESD-control footwear – and our EC rubber complies with all pertinent ANSI specifications and never requires ESD wax or finishes.
Ergonomic, Durable, and Easy to Clean and Maintain
StaticWorx slip-resistant EC rubber is an ergonomically sound choice in spaces where people spend time on their feet. EC rubber is also durable, resistant to chemicals and hot solder, and easy to maintain simply by damp mopping to remove dirt or debris.
A green, environmentally friendly product, StaticWorx Eclipse rubber earned GREENGUARD Certification for indoor air quality.
StaticWorx Eclipse EC Rubber is available in 24" x 24" tiles for one-to-one installation over raised access floors.
The form below will help us better understand your needs and get you as quickly as possible to the right person. We look forward to helping you solve your static problem!
You can expect a response within 24 hours. For faster service, please give us a call: 617-923-2000
StaticWorx Flooring Products
StaticWorx high-performance static-control floors protect electronic components, explosives, and high-speed computers from damage caused by static electricity. ESD flooring is part of a system. Choices should always be based on objective, researched evidence. When you partner with us, we look at all possible items that may need to integrate with the floor, and, focusing on your goals and objectives, help you find the right floor for your application.