StaticWorx Published Articles
We've put this page together for easy reference, as part of our ongoing efforts to educate and be of service to the industry. If you have any questions about any of our articles or if you have a suggestion for a future technical article, give us a shout – 617-923-2000 – or email: [email protected].
Dave is founder and CEO of StaticWorx, Inc., a U.S.-based supplier of static-control products that protect electronic components from harm caused by electrostatic discharge (ESD). An industry leader and ESD educator, Dave routinely provides workshops for architects and designers throughout the country. He's provided ESD training for the Army Corps of Engineers and taught the FDA's compliance auditors how to meet ESD standards at facilities that manufacture medical devices. His research-based articles are published widely in a variety industry journals, and his AIA-accredited CEU course for architects and designers has been called "possibly the best presentation… over the past ten years."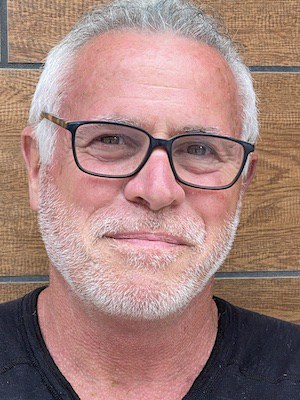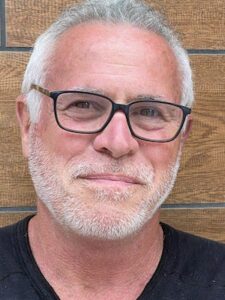 ESD Compliance In A Server Room

August 31, 2022 • 14 min read
How To Select ESD Flooring for a Space with No Set Industry Standards
Static-control flooring provides protection against electrostatic discharge (ESD) in multiple industries servicing disparate applications that range from eliminating annoying shocks to protecting aircraft flight-tower operations from equipment malfunctions. Often referred to by the term ESD flooring, this category of flooring can protect static-sensitive electronic devices and equipment from harmful (but, due to its invisibility, seemingly inconsequential) levels of static discharge, far below the threshold of human sensitivity. In other instances, ESD flooring is installed to prevent static sparks from causing ignition of flammable chemicals, munitions, explosives, and energetic materials. 
In their article "Are Data Centers Drying Up," authors Beaty and Quirk discuss alternatives to humidification, like ESD flooring, for preventing real-life ESD problems in data centers, such as:
Self-correcting errors (such as a lost package in LAN traffic);
An upset that may need user intervention; or
Actual physical damage to IT equipment
Specified and used properly, ESD flooring prevents the generation of static electricity and provides a path to ground for charged objects, including people, materials, machines, and transport equipment. ESD flooring also grounds any object with intrinsic conductivity that makes contact with the floor. For data centers, multiple ASHRAE-funded studies strongly suggest the use of at least moderately conductive flooring systems in controlled areas to reduce the overall level of electrostatic charge accumulation, regardless of environmental moisture or the type of footwear used in the space.
All professionals involved in specifying flooring should know about the potential consequences of not specifying the right product and ensuring it is installed properly. Dave's information can help us better protect our clients and avoid potential lawsuits.
Michael James McKeon, AIA, LEED AP, MCPPO
Kaestle Boos Associates, Inc.
Castor Contact: The Achilles Heel of ESD Floors

August 31, 2021 • 15 min read
What's the purpose of installing an ESD floor? The most common answer to this question is "We need ESD flooring to prevent static charges on mobile personnel when they handle static sensitive parts and systems." In other words, we need the effectiveness of a wrist strap, but we don't want to deal with the restrictions of wires and cords. 
While this answer highlights a key attribute of a properly functioning ESD floor, it sets the bar very low. It also short sells the many advantages an ESD floor actually offers. Like every other static mitigation component, ESD flooring is only one piece of a larger comprehensive system that keeps all parts, machines, tools, packaging, work surfaces, and personnel at the same potential. 
if you have a technical question about ESD or static control problem you'd like to discuss, we're here to help.
Installing ESD Flooring Without Adhesives and Downtime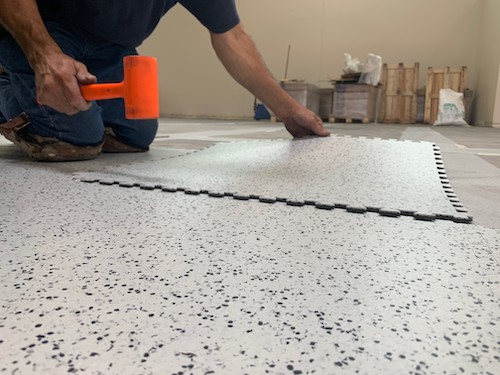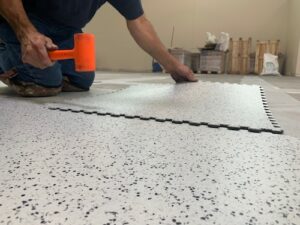 EMS companies often handle devices that are extremely sensitive to static electricity. If the manufacturer does not have a static-control program in place, it can be tricky to implement one without shutting down the facility for days.
Space may be tight, personnel and equipment crowding the shop floor, and operations managers have to balance the enormous cost of lost productivity against the need to protect new parts and devices.
A major part of any ESD control program is getting the proper flooring in place. Foreign objects and debris (FOD) can affect the reliability of parts and assemblies. How can one replace a floor without generating any debris? What if the subfloor is in such poor condition that it prevents a standard installation? What will make up for the lost time?
Why Resistance Requirements Differ By Industry and Why Standards Matter

August 31, 2020 • 18 min read
An access floor contractor was bidding a project calling for "static dissipative" flooring. Like many contractors, the project manager viewed the terminology from a generic perspective. Most laymen equate the term static dissipative (SD) with any flooring type that is marketed for the purposes of mitigating the discharge of static electricity. They do not realize there is a distinction between a conductive floor and a dissipative floor and that there may be a practical reason for choosing one over the other.
Since the architectural specs did not include electrical resistance parameters, cite-specific industry standards, or require that resistive properties be tested before final acceptance, the project manager felt comfortable bidding any type of ESD flooring. In this instance, she proposed a conductive floor for an FAA flight tower, when in fact the FAA requires flooring to measure in the static-dissipative range.
Similar scenarios occur every day. The root causes almost always involve semantics, with specifiers citing incorrect standards for a specific industry, as well as a general lack of understanding about electricity and static-control flooring.

August 30, 2019 • 17 min read
Why You Can't Rely on Resistance Properties to Predict Charge Generation
 A Southern California company installed ESD flooring in their research labs. As part of the lab commissioning protocols, they hired a third party to test the static-control properties of their new floor. The third-party measured electrical resistance per ESDA standard test method ANSI/ESD STM 7.1. Tests included point-to-point (RTT) and point-to-ground (RTG) measurements. The resistance tests verified that the floor measured below 1.0 x 10E7, easily complying with the resistive properties of a static-control floor based on ANSI/ESD S20.20 (Figure 1).
As an added service, the third party also tested the same floor for charge generation properties on a person walking on the static-control floor while wearing conductive heel straps. This second type of test, often referred to as the walking test, is normally conducted in a lab at low humidity during the qualification phase of selecting an ESD floor. In this case, however, the test was performed on an already installed floor at ambient conditions of over 40% relative humidity (RH).
Despite the favorable humidity conditions, the vinyl floor in the lab failed to meet the human body voltage limit of 100 volts. In fact, the average measured voltage on a person wearing heel straps exceeded 300 volts. In a facility that provided electronics manufacturing services, this floor would not be in compliance with ISO quality standards. To demonstrate best practices and retain customers, the provider would need to remove this floor or coat it with an acceptable alternative.
Why would a floor measuring approximately 5 megohms to ground allow the generation of such high charges on multiple test subjects wearing properly functioning heel straps? Worse, why wasn't the floor properly qualified before it was installed?
Please note this list of articles is not exhaustive but older articles are not always reflective of current standards and so we have chosen to only include articles from 2019 onwards. As with any other industry, the ESD industry has evolved over the years. New research challenges prevailing thought. If the evidence points in that direction, standards change. StaticWorx is and has always been diligent about staying on top of the latest research. If you wish to view older articles in our archive, please click below. While you may find what appear to be inconsistencies between our older articles and info on our site, these differences reflect industry evolution.
The form below will help us better understand your needs and get you as quickly as possible to the right person. We look forward to helping you solve your static problem!
You can expect a response within 24 hours. For faster service, please give us a call: 617-923-2000
StaticWorx Flooring Products
StaticWorx high-performance static-control floors protect electronic components, explosives, and high-speed computers from damage caused by static electricity. ESD flooring is part of a system. Choices should always be based on objective, researched evidence. When you partner with us, we look at all possible items that may need to integrate with the floor, and, focusing on your goals and objectives, help you find the right floor for your application.