How to Create an ESD-protected area in Cleanrooms
If you're looking to create an ESD-protected area in a cleanroom, there are several ways to meet your objective. Each strategy has pluses and minuses. In our experience the installation process typically outweighs other factors that ultimately lead to whether or not ESD flooring is installed.
Target objectives when installing an ESD floor in an operational facility: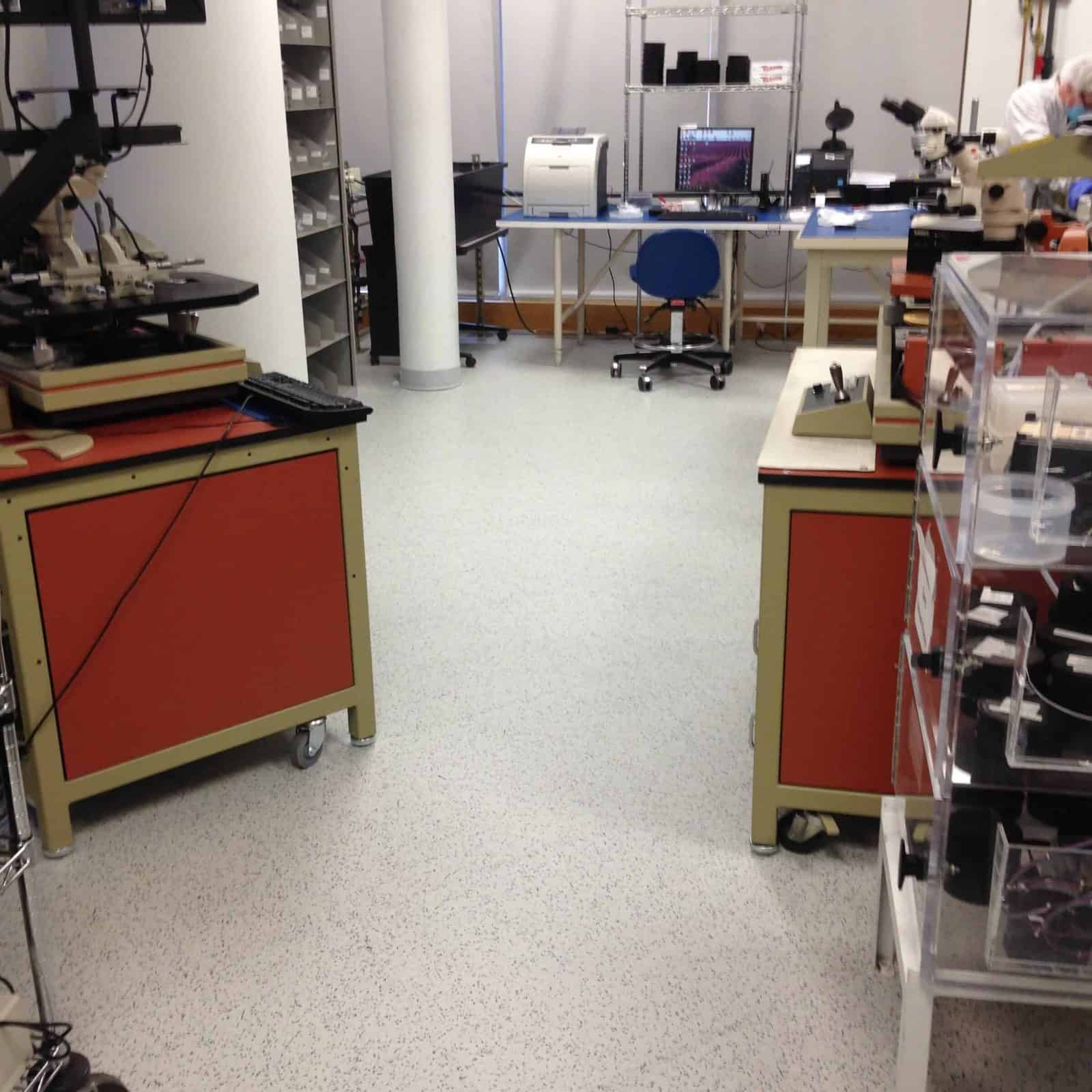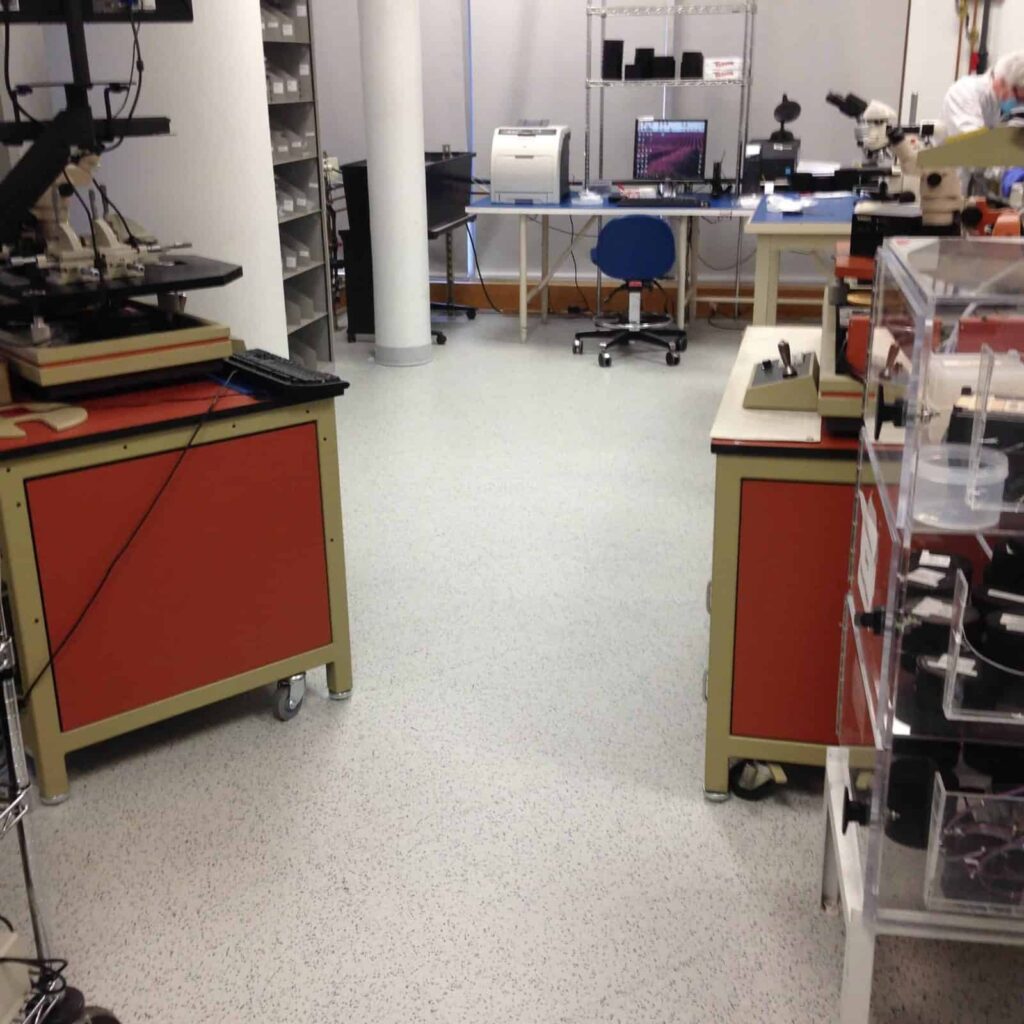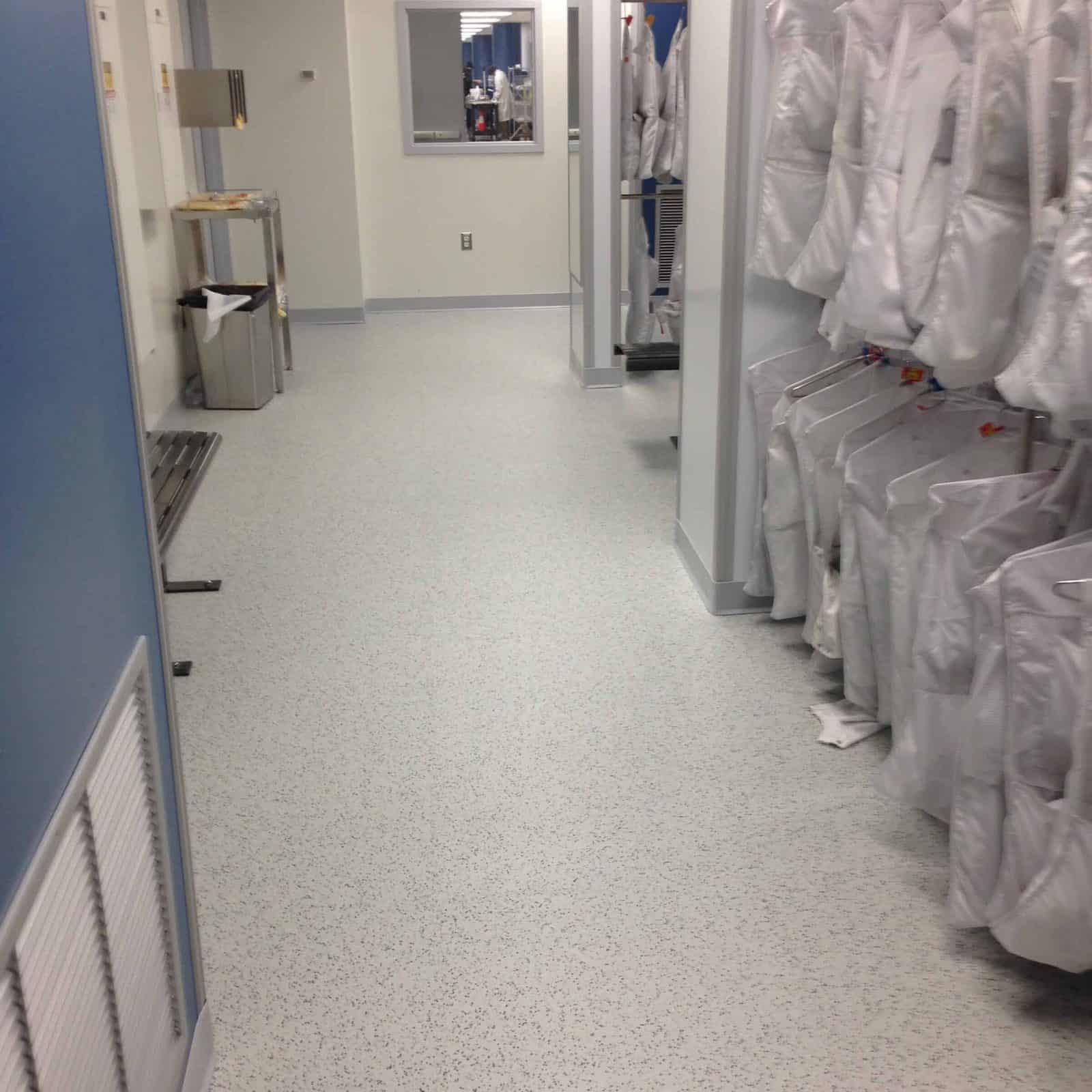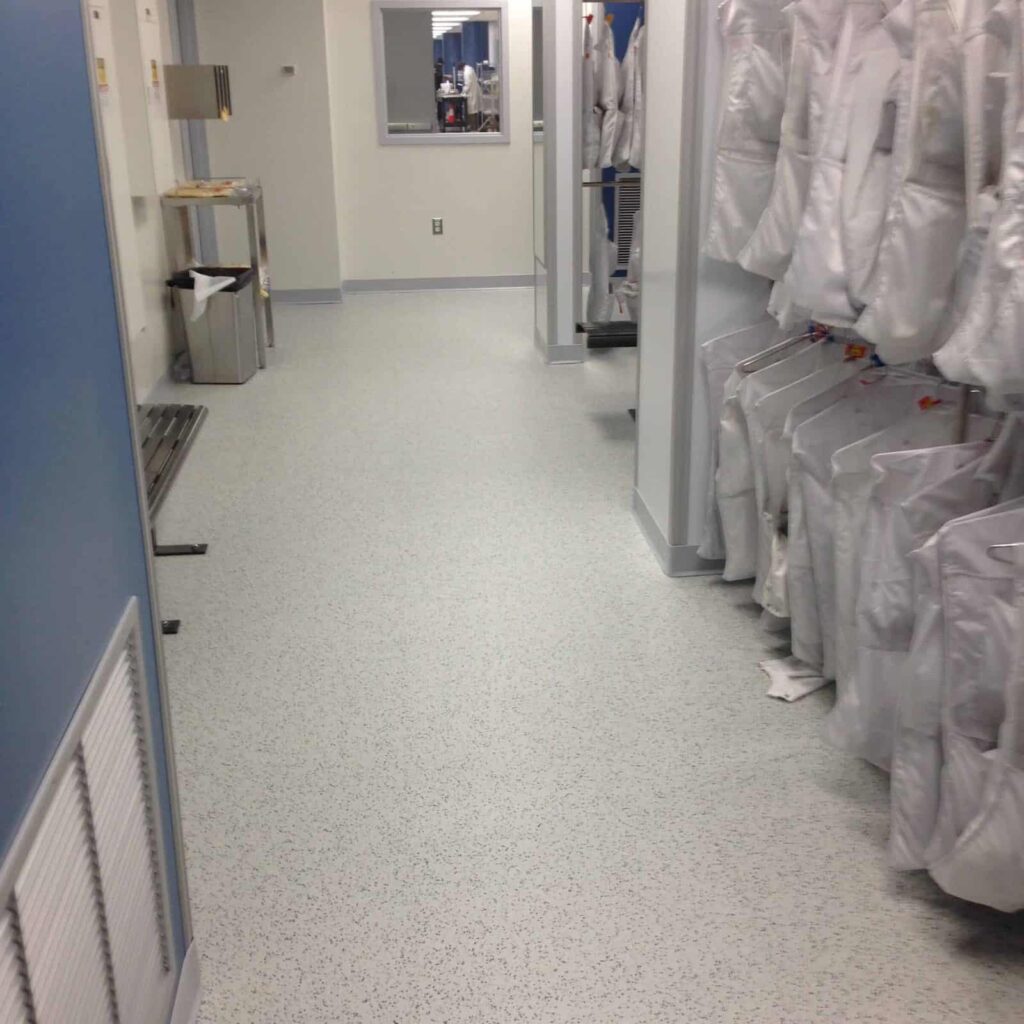 The above list is by no means all-inclusive but it captures major concerns and prompts the answer to the key question, can we install a floor in our cleanroom without creating chaos?
There are essentially 5 ways to address this project:
Do nothing. Wear wrist straps at all times sitting or standing and utilize full Faraday cage packaging for ESD protection when moving any part or assembly in the cleanroom.
Shut down the cleanroom, remove the existing tile, test the concrete for vapor emissions, perform floor prep, potentially install a vapor barrier, then install a new floor.
Strip any and all residues and coatings off the existing VCT tile, apply a fast-drying pressure-sensitive adhesive over the current floor and install ESD tile.
Strip any and all residues and coatings off the existing VCT tile. Install a self-adhering ESD sheet floor over the existing VCT tile.
Install a cleanroom-compatible ESD interlocking floor like GroundLock Extreme over the existing VCT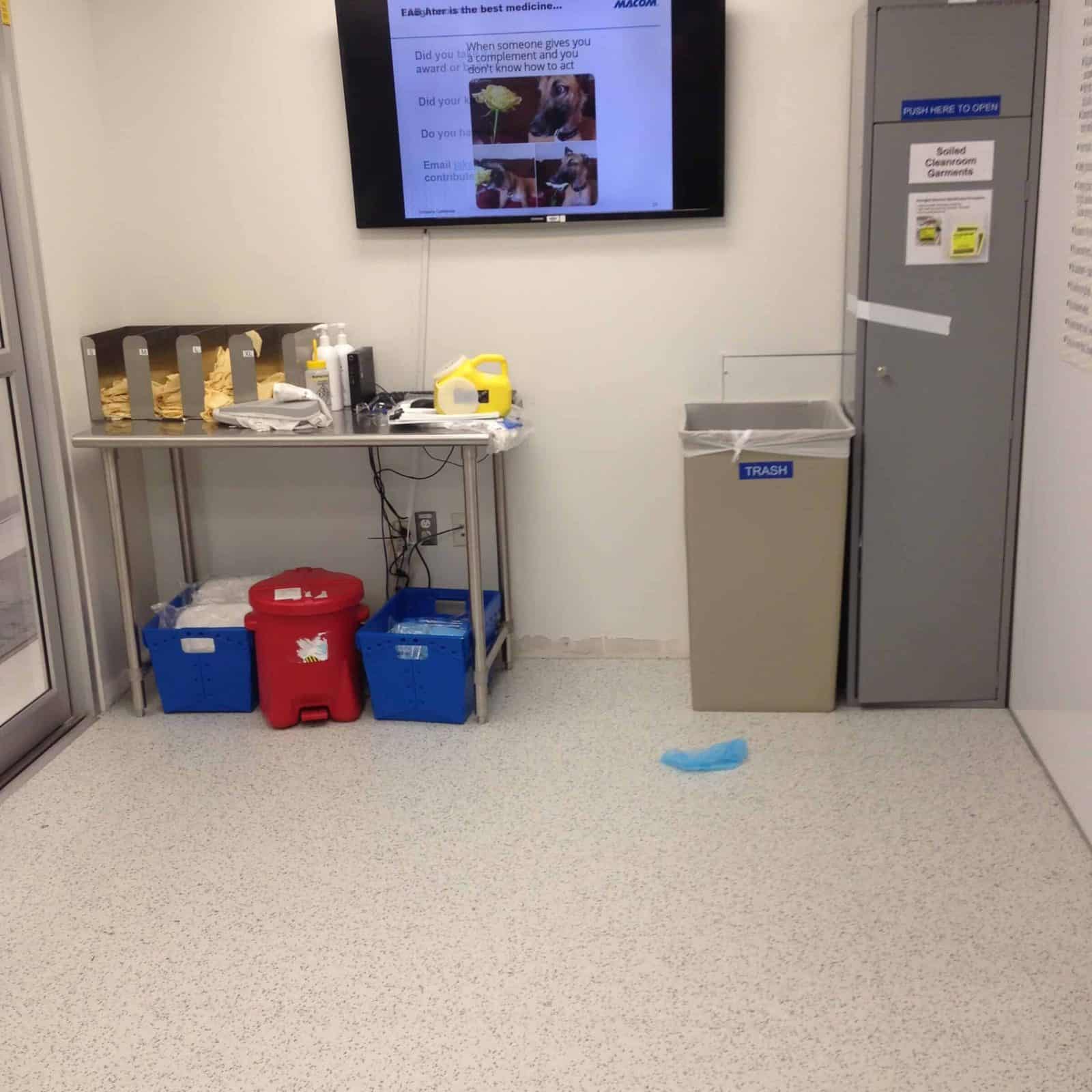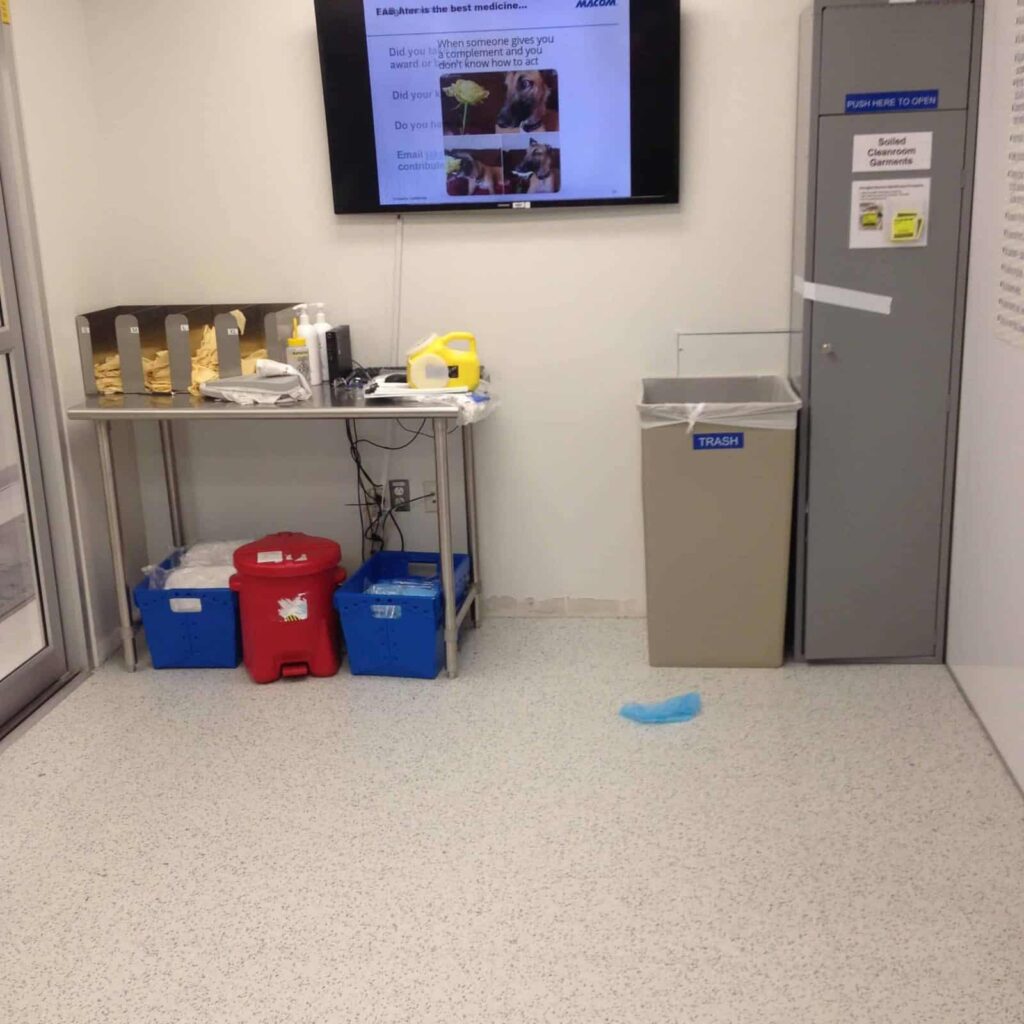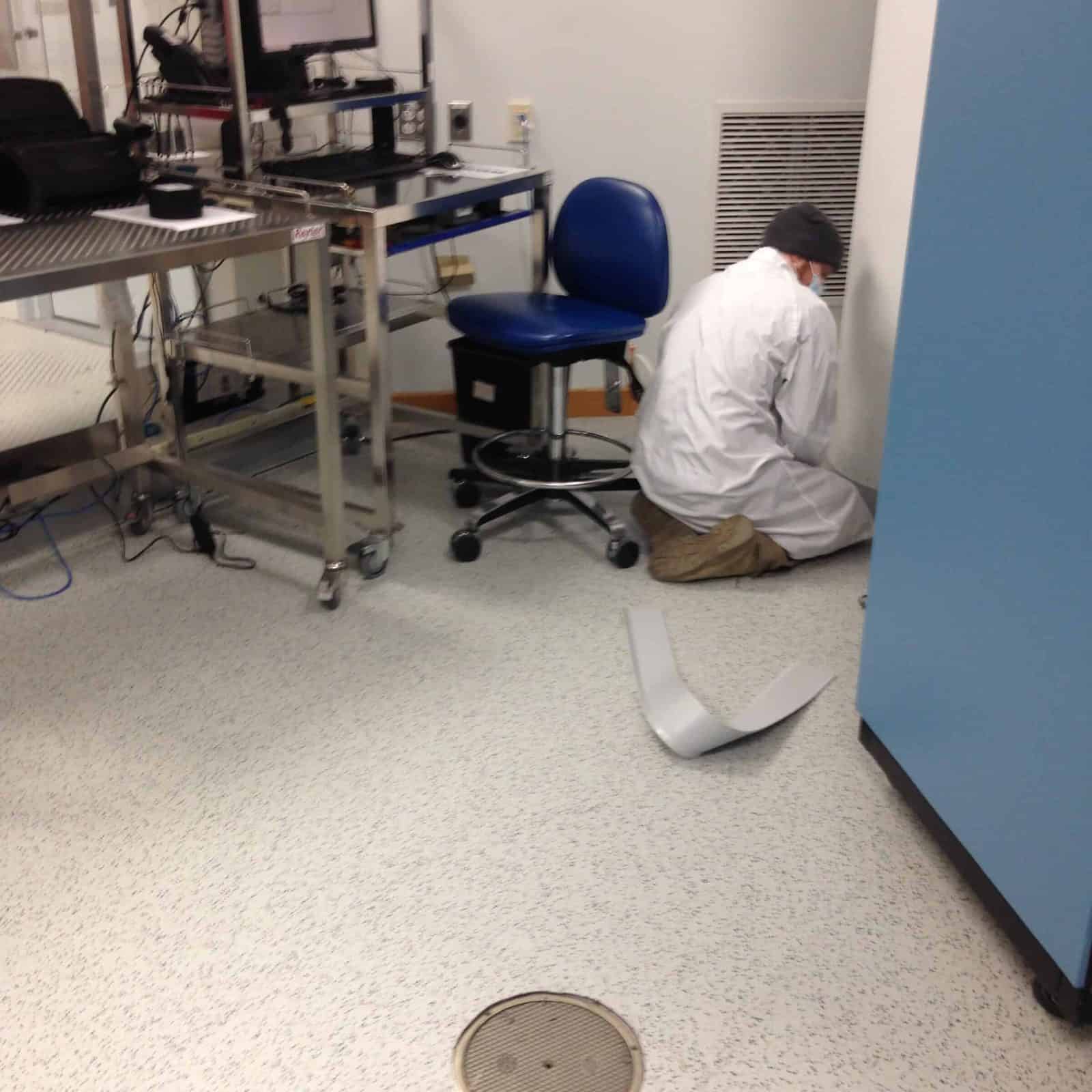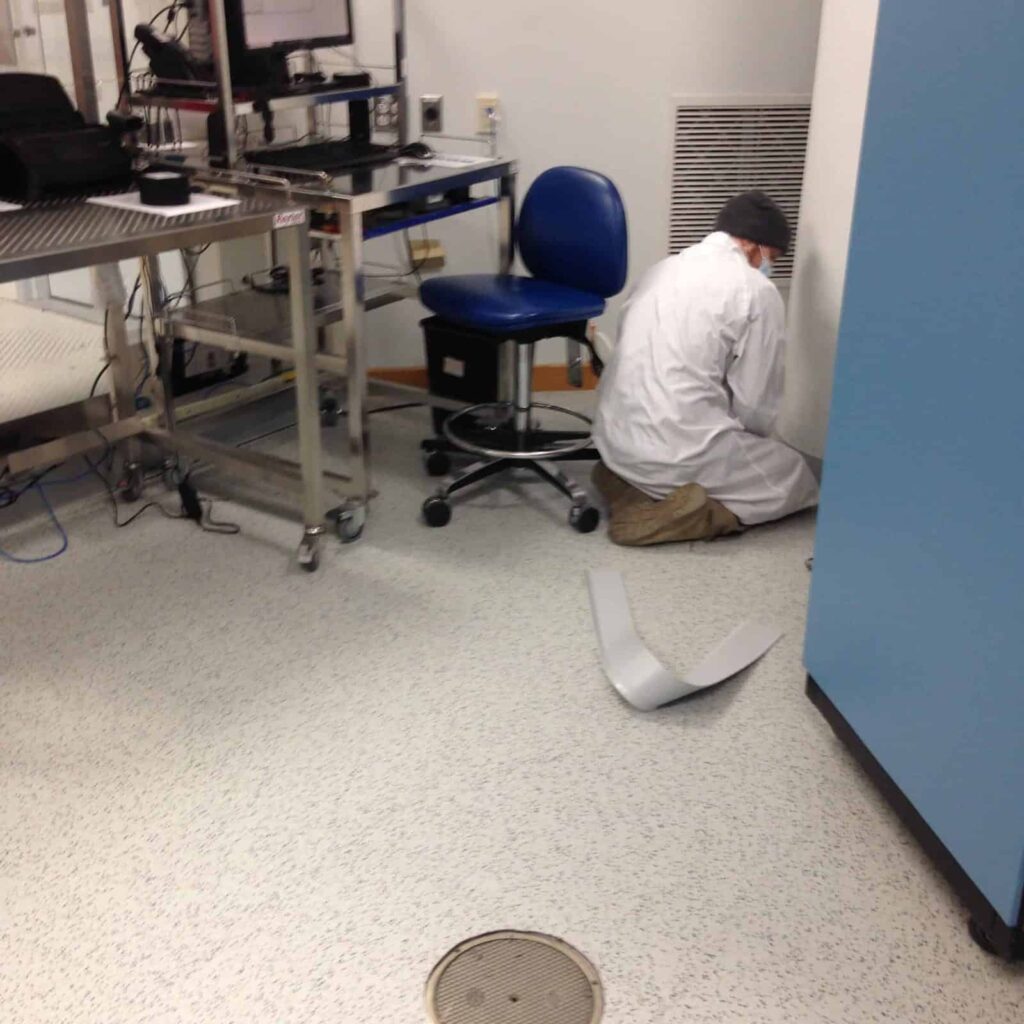 Pros and Cons of Various Options
If you handle or plan to handle Class 0 parts, you should be aware that Class-0 sensitive devices require extreme ESD protection procedures – often requiring redundant protection. Option 1 would necessitate extreme process controls, such as the constant use of zipper shielding bags, tote boxes with lids at all times, long corded wrist straps, etc.
Option 2 is 100% dependent on an extended shutdown. It would require an outside contractor to handle all phases of the project. Cost would range from $7.50 per square foot to over $11.00 per square foot depending on such factors as vapor remediation and/or concrete floor repair.
Option 3 is a common one. Most end-users compare it with option 5. The gating factor usually comes down to the big question: Who will do the work and what will it cost? An outside contractor will charge about $7.00 – $8.00 per square foot and will require area shutdowns. You will likely spend an additional $.50 to $1.00 per foot to remove residues from the old tile.
Option 4 costs about $11.00 per square foot plus the cost of cleaning the old tile to prepare it for adhesion.
Option 5 – GroundLock Interlocking Tile
In 2021 Q1, StaticWorx provided GroundLock interlocking tiles for an operational cleanroom in a semiconductor fabrication plant in Massachusetts. The client wanted to turn their ISO class-3 wafer fab facility into an ESD-protected environment without shutting down the cleanroom.
Due to space constraints, the installation team had to coordinate the placement of tiles with ongoing cleanroom traffic. They also had to adhere to stringent cleanroom protocols.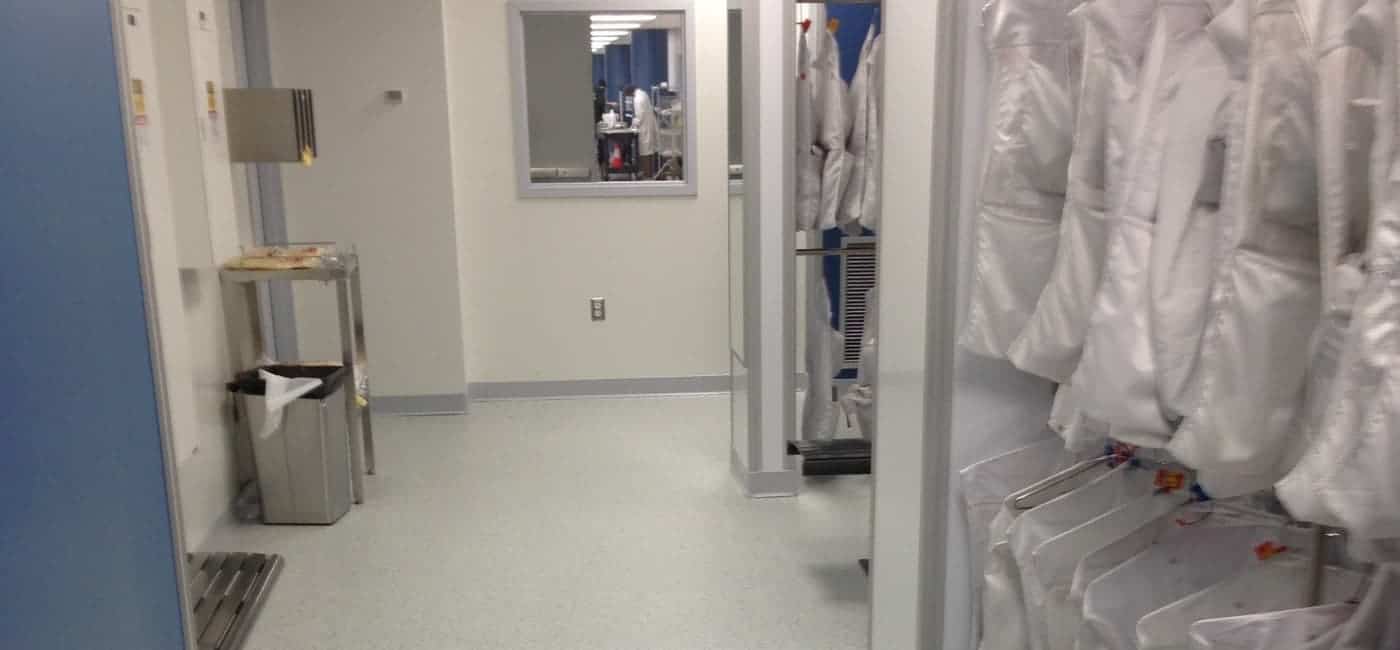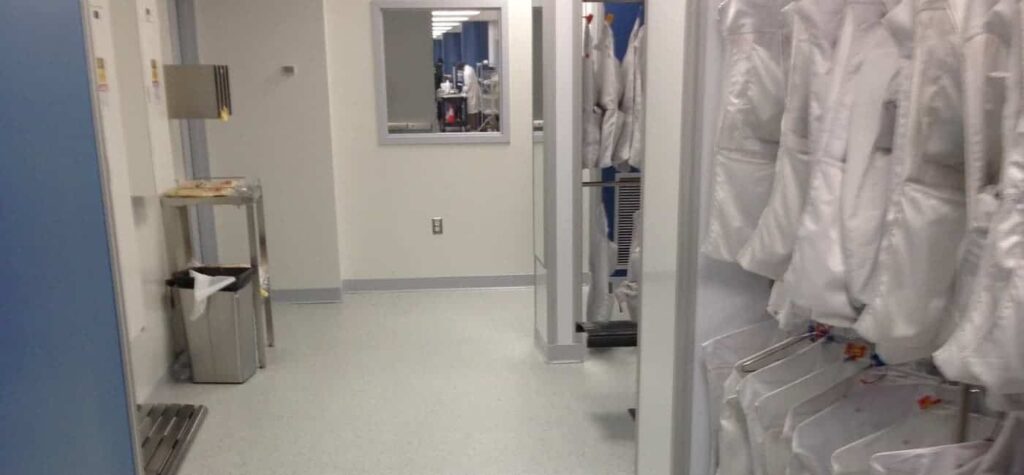 The installation team laid almost 15,000 feet of GroundLock directly over the old floor. Despite the poor condition of the existing floor, there was no visual telegraphing. The project was such a success that the client decided to duplicate the installation at another location.
For info on GroundLock Extreme or other floating floor options, give us a call: 617-923-2000.
Recommended Flooring Products
The form below will help us better understand your needs and get you as quickly as possible to the right person. We look forward to helping you solve your static problem!
You can expect a response within 24 hours. For faster service, please give us a call: 617-923-2000
StaticWorx Flooring Products
StaticWorx high-performance static-control floors protect electronic components, explosives, and high-speed computers from damage caused by static electricity. ESD flooring is part of a system. Choices should always be based on objective, researched evidence. When you partner with us, we look at all possible items that may need to integrate with the floor, and, focusing on your goals and objectives, help you find the right floor for your application.