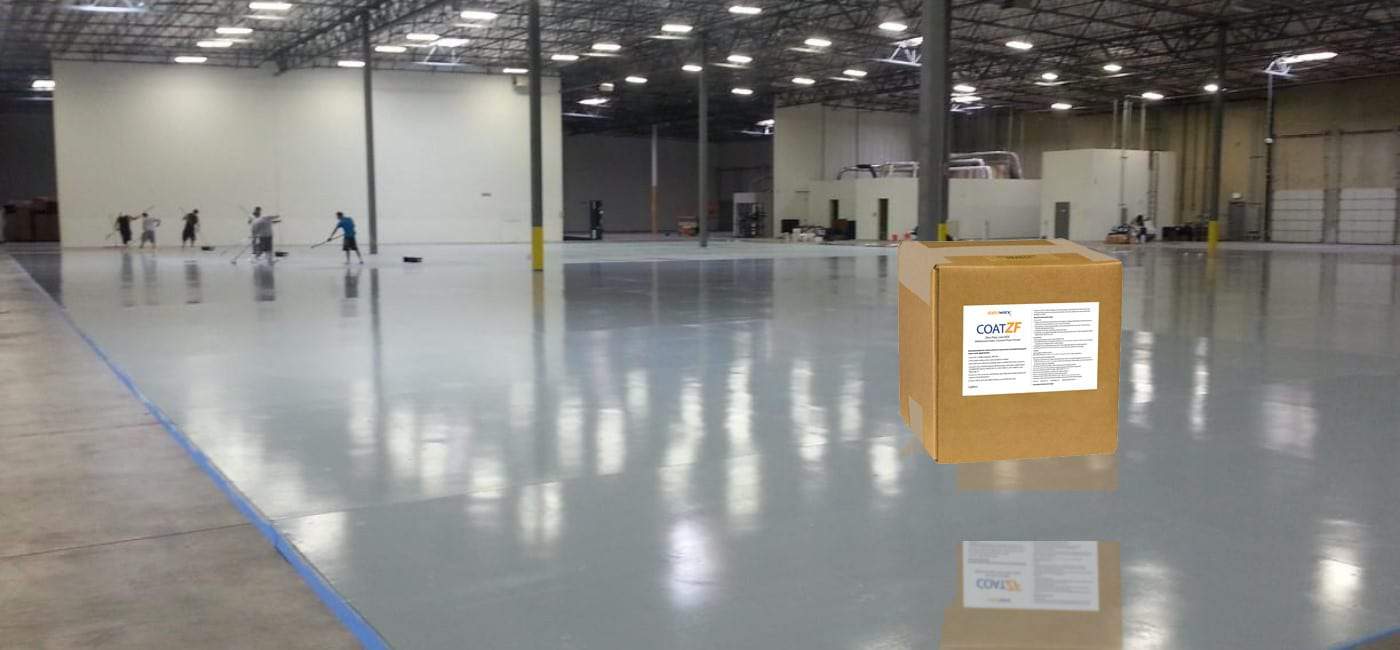 GroundWorx epoxy installed with CoatZF
Static-dissipative floor finish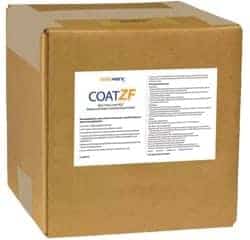 StaticWorx CoatZF floor finish is a hard, impenetrable finish, specially designed for use in high-traffic areas. Unlike most ESD waxes and finishes, StaticWorx CoatZF static-dissipative wax be can be applied to conductive tile and ESD coatings, such as StaticWorx GroundWorx Basics epoxy, and replenished without diminishing the electrical performance of the ESD flooring surface. 
Comprised of 18% solids, application is easy and improves productivity. Fast, easy-to-use Coat ZF provides a clean, hospital-like shine, can be applied by the regular cleaning crew, and requires no more work than routine waxing and buffing.
CoatZF is specially formulated for application in computer rooms, electronic assembly rooms, telephone sub-stations, or any area where static control is desired. Cross-linked polymer chemical structure prevents leaching or wash-out of static dissipative properties and provides long-lasting static protection.
Safe Walking Surface
StaticWorx CoatZF provides superior electrical properties along with a safe walking surface. To ensure employee safety and to mitigate user's liability exposure, it is important to use floor finish that has been successfully tested for slip resistance, and is properly applied and maintained.
Note: StaticWorx CoatZF is not intended for use on regular, non-ESD vinyl. While it will contribute some ESD properties, the floor must be tested regularly, as well as after each use.
Note: Some extra high traffic areas may require an initial 3-coat application.
Budget-friendly, easy 5-Step Static Killer Program
Remove any waxes or polishes from your old floor using StaticWorx EcoScrub floor stripper.
Apply 2 coats of CoatZF per our instructions.
Measure your floor with our ANSI/ESD S7.1 megohm meter:
Your floor will measure <1.0 X 10 E9.
Test several high traffic areas every 2 weeks.
Only clean your floor with StaticWorx ScrubWorx neutral cleaner.
The form below will help us better understand your needs and get you as quickly as possible to the right person. We look forward to helping you solve your static problem!
You can expect a response within 24 hours. For faster service, please give us a call: 617-923-2000
StaticWorx Flooring Products
StaticWorx high-performance static-control floors protect electronic components, explosives, and high-speed computers from damage caused by static electricity. ESD flooring is part of a system. Choices should always be based on objective, researched evidence. When you partner with us, we look at all possible items that may need to integrate with the floor, and, focusing on your goals and objectives, help you find the right floor for your application.