FAQ: Is static-dissipative flooring safe for workers?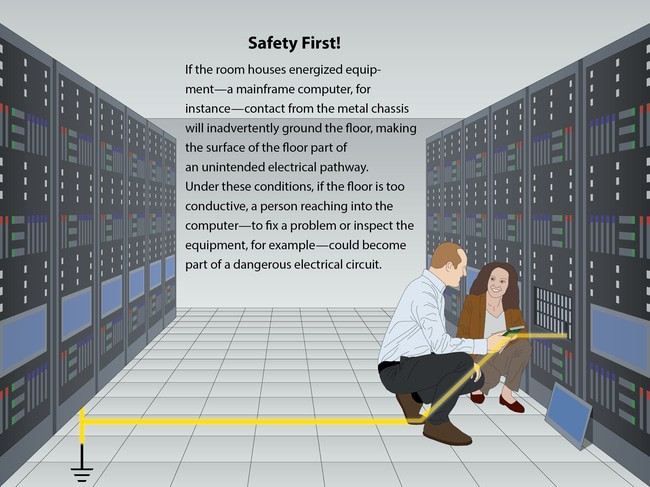 To maintain static-dissipative flooring, it is important to keep it clean. Vacuuming or sweeping the floor regularly can help prevent the accumulation of dirt and debris, which act as insulators between shoe soles and the dissipative floor, affecting its performance. To clean the floor use a neutral pH cleaner or cleaning chemicals designed specifically for ESD flooring. Avoid harsh cleaners or solvents that could damage the floor. If repairs are necessary, remove and replace the damaged section. Tiles are easier to repair than roll goods or epoxy. Static-dissipative carpet tile, resilient interlocking tile and glue free rubber tiles are easiest, fastest and least expensive to repair as the tiles can be simply lifted and replaced 24/7 with no downtime and without the need for messy adhesives.
StaticWorx Flooring Products
StaticWorx high-performance static-control floors protect electronic components, explosives, and high-speed computers from damage caused by static electricity. ESD flooring is part of a system. Choices should always be based on objective, researched evidence. When you partner with us, we look at all possible items that may need to integrate with the floor, and, focusing on your goals and objectives, help you find the right floor for your application.