FAQ: What is static-dissipative flooring?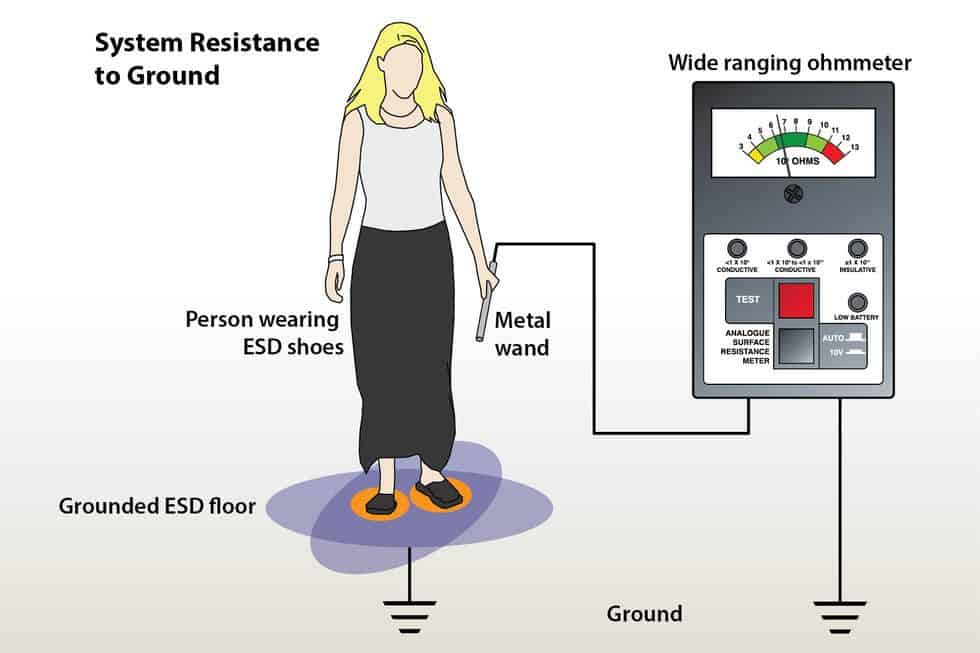 Static-dissipative flooring is a type of flooring that protects sensitive electronics by transporting harmful static charges to ground. Static-dissipative flooring is often used in facilities where people rely on electronic equipment to do their jobs and the equipment is crucial to the facility's core operation. Static-dissipative is a term, or category, within the broader category of ESD flooring. To be categorized as static-dissipative, a floor must measure ≥ 1.0 x 10E6 and <1.0 x 10E9. Measurements must be taken with an ohm meter and tests conducted according to guidelines in ANSI/ESD STM7.1. A floor that does not measure between 1.0 x 10E6 and 1.0 x 10E9 is not static dissipative.
StaticWorx Flooring Products
StaticWorx high-performance static-control floors protect electronic components, explosives, and high-speed computers from damage caused by static electricity. ESD flooring is part of a system. Choices should always be based on objective, researched evidence. When you partner with us, we look at all possible items that may need to integrate with the floor, and, focusing on your goals and objectives, help you find the right floor for your application.